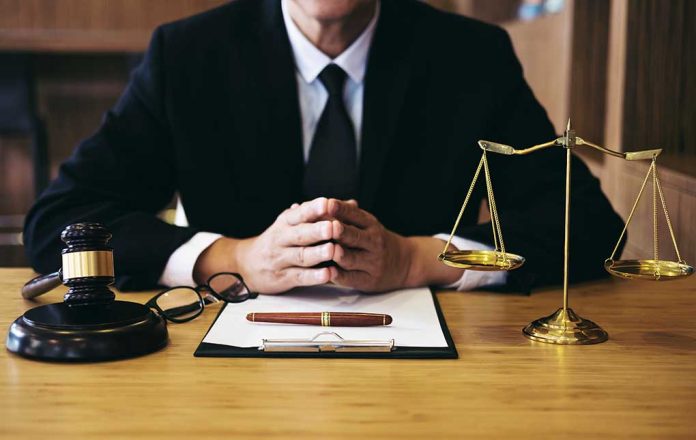 (RepublicanPress.org) – Democrats whooped and hollered when the walls appeared to be closing in on former President Donald Trump regarding his retention of classified documents after he left the White House in January 2021. Suddenly, everything shifted when lawyers working for President Joe Biden discovered some files at his former office at the Penn Biden Center. Attorney General Merrick Garland subsequently assigned a special counsel to investigate those incidents.
Recently, retired Harvard law professor Alan Dershowitz recently spoke out about the investigations and predicted the DOJ would decline to charge either man.
Professor emeritus Dershowitz sat down for a wide-ranging interview with Fox News on Monday, January 16. He told host Pete Hegseth how "ultimately," he believed Biden's defense team would point to his "carelessness, sloppiness" and lack of "malevolence."
Dershowitz Predicts Neither Biden or Trump Will Be Prosecuted for Classified Documents https://t.co/45GMqEh7h6

— TruthNews (@TruthNews2day) January 18, 2023
Dershowitz noted how it's not like there aren't well-known incidents of sloppy handling of classified materials. "Other presidents have done it," he explained. Looking at other comparisons, he asked, "What about Donald Trump?… Sandy Berger?… Hillary Clinton?"
The retired professor also said he thought the time had already passed for Justice Department (DOJ) prosecutors to file charges against Trump.
In the end, Dershowitz said he didn't expect Special Prosecutor Jack Smith to decide to prosecute Trump. Likewise, he predicted Special Counsel Robert Hur would decline to take action against Biden. If, perchance, either did elect to pursue a criminal indictment, "Garland will overrule them."
However, Dershowitz did predict Trump and Biden would likely face political fallout from their actions or lack thereof.
Republicans were conspicuously silent when the news broke of an FBI raid at Trump's Mar-a-Lago home in August to retrieve subpoenaed documents. But over time, a few have begrudgingly conceded that Trump's careless handling of government files could prove problematic for the former president.
On the flip side, several Democrats have sounded the alarm over Biden's mishandling of government documents. For instance, Rep. Adam Schiff (D-CA) told ABC's "This Week" recently said he wasn't willing to "exclude the possibility" that President Biden may have compromised national security.
Copyright 2023, RepublicanPress.org