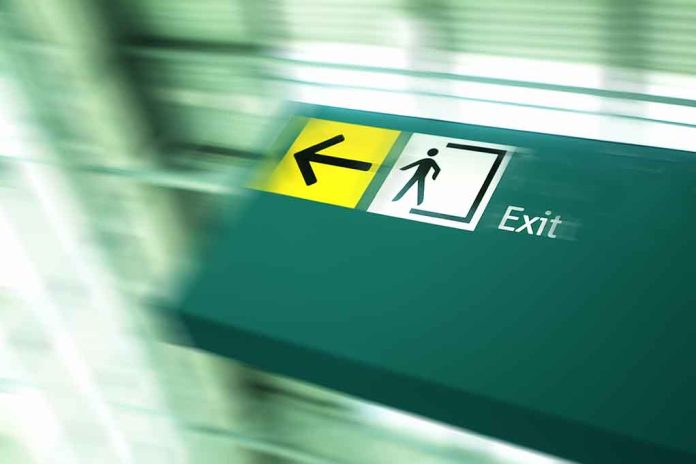 (RepublicanPress.org) – In March 2021, Fox News hired former President Donald Trump's daughter-in-law, Lara Trump, as a regular contributor to the network. As a member of the previous US leader's family, she had an insider view and unique political commentary.
On December 4, a Fox News told The Washington Post that Lara Trump would no longer be a contributor for the network. Although they're cutting ties, they said the news outlet is grateful for her "valuable contributions."
Fox News Parts Ways With Contributor Lara Trump https://t.co/ebXazd22Ba via @variety

— Cheri Jacobus (@CheriJacobus) December 4, 2022
An anonymous source told the WaPo the network decided to cut ties because of her connection to the now-presidential candidate Donald Trump. Typically, Fox News doesn't leave those running for office on the payroll. And according to a report from The Independent, it said in a statement that it wouldn't employ anyone "directly connected to active campaigns."
While Rupert Murdoch, who owns Fox News, previously supported Trump in his political endeavors, he reportedly will not get involved in the latest campaign. After the lackluster results for Republicans during the midterm elections, specifically, those who aligned themselves with the former president, Murdoch's team made the media mogul's views on Trump's campaign clear through his various media outlets.
Lara Trump still stands by her father-in-law in his run for the Oval Office. Donald Trump also took to Truth Social to say she had been one of the "smartest, quickest, nicest, and most professional" individuals on TV.
What do you think about Fox News parting ways with the former US leader's close family member?
Copyright 2022, RepublicanPress.org