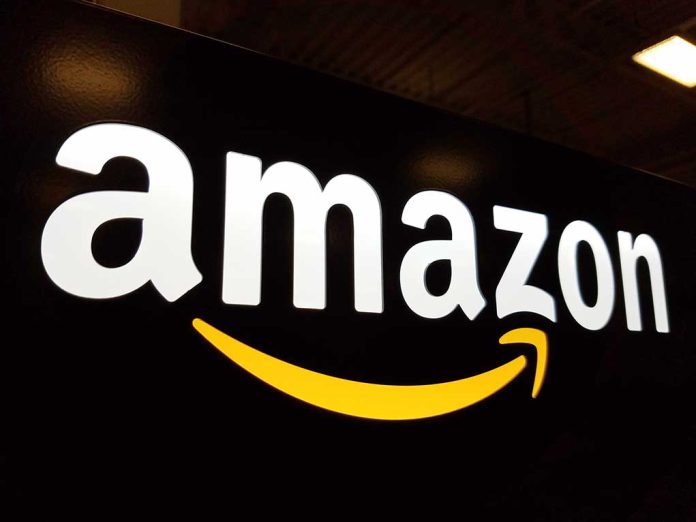 (RepublicanPress.org) – The Occupational Safety and Health Administration (OSHA) announced on February 1 that it had issued citations against three Amazon warehouses in Colorado, Idaho, and New York. The company stands accused of failing to protect workers from ergonomic risks in the line of work.
OSHA released a statement detailing the issues it identified at all six locations. The agency found that some warehouse workers were at high risk for back injuries and muscular and skeletal disorders due to the weight of the packages they move, the frequency at which they move them, their long work hours, and the way they need to contort their bodies to complete the tasks at hand.
The safety administration is proposing nearly $47,000 in fines. Furthermore, Amazon has 15 days to develop and implement a plan to address OSHA's concerns.
We recently cited @Amazon for hazards at warehouses in FL, IL and NY. Today we're announcing citations at three more locations in CO, ID and NY. At all six locations, workers were at high risk of lower back injuries and other musculoskeletal disorders: https://t.co/b3AggcNdc3 pic.twitter.com/87DYPDOq0r

— U.S. Department of Labor (@USDOL) February 1, 2023
Amazon spokesperson Kelly Nantel told ABC News the company intends to appeal OSHA's findings. "We take the safety and health of our employees very seriously," she explained.
According to Nantel, Amazon strongly disagrees with the administration's findings. The spokeswoman pointed out that the retail giant has already reduced workplace injuries by at least 15% since 2019. She added that most of the workers have said they feel safe at work.
This wasn't the first time OSHA took action against Amazon in response to an alleged violation. In December 2022, the administration cited the company for over a dozen recordkeeping violations across multiple locations in New York, Colorado, Idaho, Illinois, and Florida. It proposed over $29,000 in penalties at the time.
Senator Elizabeth Warren and Congresswomen Alexandria Ocasio-Cortez and Cori Bush co-authored and sent Amazon CEO Andy Jassy a letter outlining their shared concerns about worker conditions on December 15. They specifically drew attention to a roof collapse in the wake of a tornado at a facility in Edwardsville, Illinois. Six workers died in that incident.
Copyright 2023, RepublicanPress.org