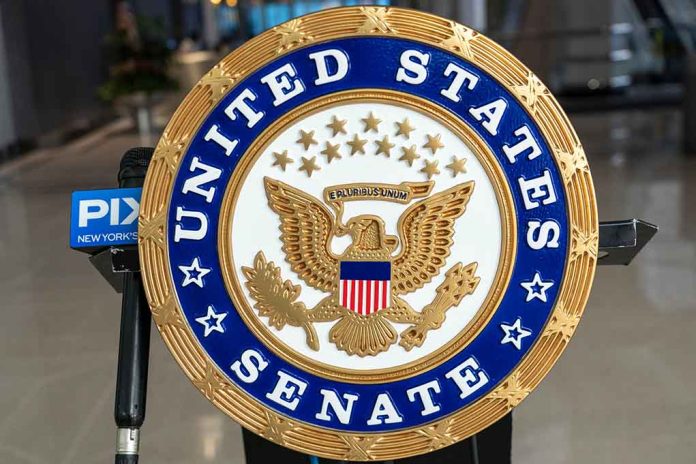 (RepublicanPress.org) – After the Georgia runoff election concluded on December 6, Democrats held a 51 to 49 seat majority in the Senate. The extra seat meant the Left would have an advantage in committee, issuing subpoenas, and confirming a Supreme Court seat should the need arise. But one senator just bailed on the party.
On December 9, Senator Kyrsten Sinema (I-AZ) announced she officially left the Democratic Party and registered as an Independent. In an op-ed on AZ Central, the legislator said the two-party system is "broken," so she decided to step out of it. The new delineation adds her to the list of just a couple of senators who share the affiliation: Senators Bernie Sanders (I-VT) and Angus King Jr. (I-ME).
In a natural extension of my service since I was first elected to Congress, I have joined the growing numbers of Arizonans who reject party politics by declaring my independence from the broken partisan system in Washington and formally registering as an Arizona Independent. 1/3 pic.twitter.com/jUQHAeuxym

— Kyrsten Sinema (@kyrstensinema) December 9, 2022
Sinema and Senator Joe Manchin (D-WV) were already two Democratic wild cards in the Senate who didn't always tow the party line. At this point, it's not expected that the move will have on the makeup of the Upper Chamber.
The legislator said that she doesn't plan to change anything about how she performs in the Senate and indicated she would not caucus with Republicans, according to Politico. White House Press Secretary Karine Jean-Pierre made a statement about Sinema's move. She said the White House understands her decision, calling the lawmaker a "key partner" in passing important legislation through the Upper Chamber. The press secretary also made it clear the senator's decision doesn't affect who controls the Senate.
Copyright 2022, RepublicanPress.org