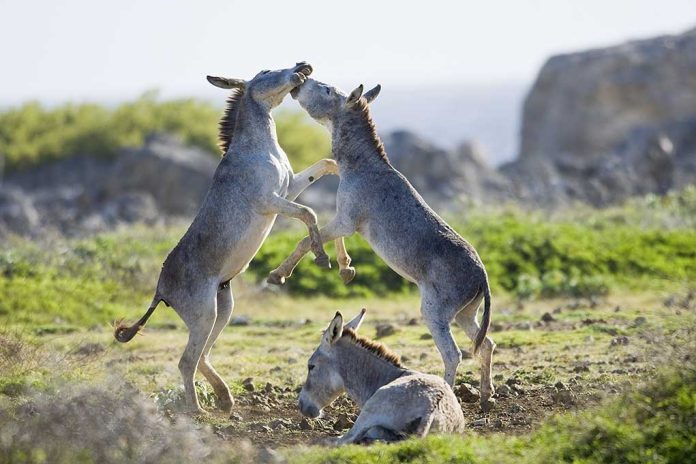 (RepublicanPress.org) – With the Democrats digging their heels into a Leftist agenda, it's rare to see one of them supporting the nation's best interests over their party's. But, that's exactly what Sen. Kyrsten Sinema (D-AZ) did when she refused to blow up the filibuster to help lefty Liberals advance their plan to reform elections.
The Arizona Democratic Party's central committee recently voted to censor Sinema for effectively blocking the passage of President Joe Biden administration's voting rights bills on January 19. However, Republicans are singing songs of praise for her heroic stance. For instance, video footage of Republicans shaking her hand in the US Senate chamber rocked social media.
Senators gather to shake Sinema's hand pic.twitter.com/IG68kurQiA

— Acyn (@Acyn) January 20, 2022
While Arizona Democrats scurried about rebuking Sinema, state Republicans praised her courage. Local Rep. Judy Burges (R) told reporters Sinema's vote indicated she was interested in "taking care of her constituents" over toeing the party line.
Arizona House Majority Whip Leo Biasiucci (R) predicted Democrats would end up praising Sinema's decision to preserve the filibuster once Republicans retake control of the US Senate.
A few Democrats like US Senator Mark Kelly (D-AZ) came to Sinema's defense, expressing displeasure at the state Democratic Party's decision to censor her. His campaign spokesperson recently told reporters Kelly looked forward to working alongside Sinema on Arizona's priorities moving forward.
Do you think Sinema's courage will rub off on other Democrats moving forward?
Copyright 2022, RepublicanPress.org