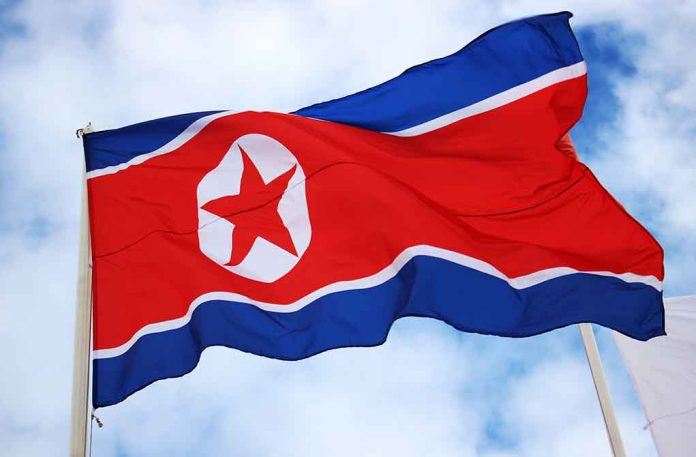 Kim Jong-Un's Sister Just Got NASTY – Scathing Statement Issued!
(RepublicanPress.org) – The US and its allies have imposed economic sanctions on North Korea (DPRK) since 2006 as part of an ongoing effort to force the rogue nation to denuclearize. Additionally, American forces have conducted joint military exercises with South Korea (ROK) to deter the North's nuclear arms development. Most recently, the ROK's new president offered its neighbor to the north economic aid in exchange for disarmament, drawing the wrath of Kim Yo-jong.
South Korean President Yoon Suk-yeol first proposed the economic plan with Pyongyang on his first day in office on May 10, 2022. The ROK leader reiterated the country's willingness to endorse his plan during an August 17 press conference.
Two days later, Kim Yo-jong, Kim Jong-un's sister, issued an official response to Yoon's statement in her capacity as the Central Committee's vice department director of the ruling Worker's Party of Korea. She immediately ripped into the president, suggesting he "shut his mouth" instead of "talking nonsense."
North Korea tells South Korean president to 'shut his mouth' after offer of aid https://t.co/r3MlZCEvhn pic.twitter.com/ubOEHzeVIb

— New York Post (@nypost) August 19, 2022
Characterizing Yoon's suggestion as "repulsive" and "ridiculous," Kim pointed out that his so-called "bold plan" was an absurdity, likening it to planting mulberry fields in "the dark blue ocean." She also said the absurd suggestion was a throw-back to a failed agreement proposed a decade ago by ROK's former President Lee Myung-bak.
What do you think about the simmering tensions between North and South Korea and the possible impact on the Indo-Pacific region?
Copyright 2022, RepublicanPress.org