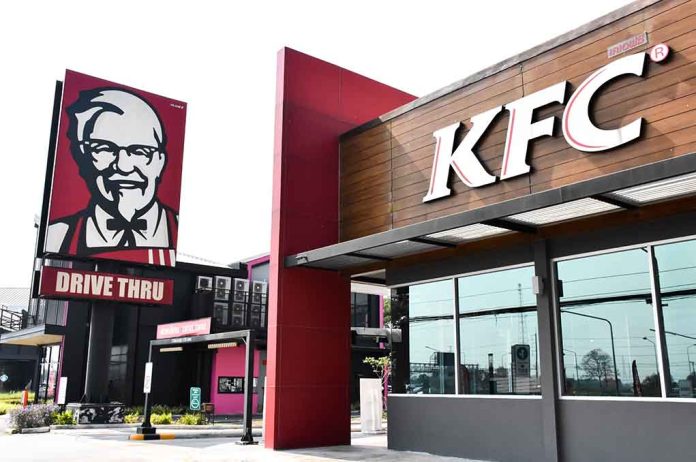 (RepublicanPress.org) – As of December 4, reported incidents of aggravated assault with a firearm in St. Louis reached a yearly total of 2058, according to the National Incident-Based Reporting System. Sadly, a Kentucky Fried Chicken (KFC) employee recently became a victim after a customer allegedly shot him over a lack of corn.
On December 12, officers from the St. Louis Metropolitan Police Department (SLMPD) responded to a call from a local hospital involving a 25-year-old KFC employee who arrived at the emergency room with a gunshot wound to the abdomen. The victim told them an angry customer shot him in the restaurant's drive-thru after learning the kitchen ran out of corn.
St. Louis police looking for man who shot KFC worker after restaurant told him they were out of corn. Unbelievable! The KFC employee is listed in critical, but stable, condition. https://t.co/tvdiI7UIrh

— Robb Chadwick (@robbchadwick) December 15, 2022
The suspect allegedly threatened the worker over the drive-thru's speaker box. Police officers told reporters the man drove up to the service window brandishing a handgun. The worker went outside to talk to the customer for some unknown reason. He stumbled back inside a few minutes later, apparently having been shot.
Sadly, this isn't the worst shooting incident at a fast-food restaurant this year. A 23-year-old McDonald's worker lost his life in August after being shot in the neck in Brooklyn. The 23-year-old suspect was reportedly enraged after his mother received cold fries with his order.
The gunman in the St. Louis was still at large as of last week. The KFC worker was previously in critical condition, but no updates on him have been released in recent days.
Copyright 2022, RepublicanPress.org