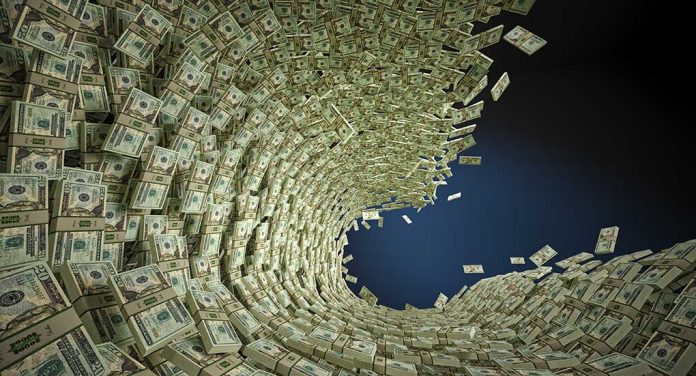 (RepublicanPress.org) – On December 22, 2022, the Senate passed the $1.7 trillion omnibus bill, funding the federal government through the end of the fiscal year — September 30. The action then traveled to the House, where it passed by a vote of 225 to 201. President Joe Biden signed the measure into law one week later. Now the spending bill might be in peril, as Texas state Attorney General Ken Paxton (R) filed a lawsuit, challenging the measure.
On February 15, Paxton submitted a legal complaint to the US District Court Northern District of Texas in Lubbock. The lawyer named Biden, Attorney General Merrick Garland, and a slew of others as defendants. The Texas AG claims the House of Representatives didn't have the quorum numbers necessary on the day of the vote to pass the measure. Paxton is calling for the court to invalidate the law.
Texas Sues Biden To Undo Congressional Spending Bill https://t.co/YoSxzaM8el pic.twitter.com/jBQ6K4e9Ru

— Forbes (@Forbes) February 16, 2023
According to Forbes, the bill passed the Lower Chamber because of proxy voting, which allows representatives who aren't present to cast their votes. The attorney believes this type of vote casting is against the constitution, presenting that as his argument to overturn the bill. However, federal courts have previously stated they had no jurisdiction over proxy rules in the House, and the Supreme Court refused to weigh in on the matter in early 2022. As such, the practice remained intact.
Texas apparently took particular issue with two parts of the spending bill: the Pregnant Workers Fairness Act and a pilot program for undocumented immigrants. Paxton asked the court to exclude The Lone Star State from participating in the programs in addition to overturning the whole spending package. The omnibus bill also included provisions for defense spending, Ukraine assistance, money for natural disasters, and non-defense programs.
The Department of Justice did not comment on Paxton's suit, and neither did any of the other named defendants as of this writing.
Copyright 2023, RepublicanPress.org