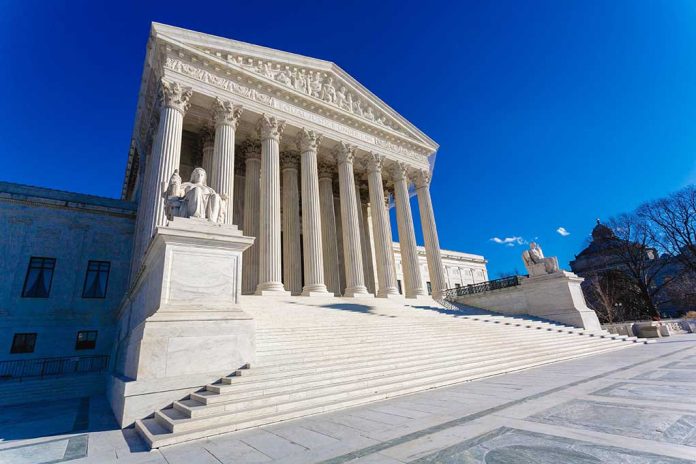 (RepublicanPress.org) – ProPublica bills itself as an "independent, nonprofit newsroom that produces investigative journalism with moral force." The organization covers various topics, including criminal justice, immigration, business, government, and politics, to name of few of its targets. Using a team of dozens of journalists, ProPublica is the first media group to win a Pulitzer Prize for a series of articles published exclusively online and has won a total of six Pulitzers, five Emmys, five Peabody Awards, and a dozen George Polk Awards.
On April 6, the news organization published an exposé detailing allegations that Associate Supreme Court Justice Clarence Thomas accepted luxury trips from Harlan Crow, a wealthy Dallas-based Republican donor, and failed to report them on required financial disclosure forms. ProPublica published another report a week later and a third one in early May discussing other financial considerations Thomas received from Crow. The justice has since admitted the reporting was true.
ProPublica recently published an article covering similar accusations against Associate Supreme Court Justice Samuel Alito.
Alito's Luxury Trip
On June 20, ProPublica pushed an article discussing Alito's relationship with billionaire hedge fund manager and active participant in Republican Party politics Paul Singer. Alito reportedly accepted a seat on a private plane to an Alaskan salmon fishing and bear-watching retreat in 2008. The Supreme Court justice reportedly would have had to pay $100,000 for the seat had he chartered an aircraft himself.
ProPublica also reported that Singer's company appeared before the Supreme Court at least 10 times in subsequent years. Most notably, the nation's highest court sided with his hedge fund, seven to one, in a 2014 case involving Argentina. Alito didn't recuse himself from the matter and the company went on to win billions of dollars.
Alito Preemptively Responds
ProPublica reportedly contacted Alito to get his side of the story regarding its upcoming exposé. It gave him until noon (EDT) on the 20th to respond. However, Alito decided to preempt the news organization's breaking story and published an op-ed on The Wall Street Journal at 6:25 p.m. that evening. The ProPublica article didn't go out until 11:49 p.m., nearly five hours later.
Alito wrote that "until a few months ago," the instructions for filling out financial disclosures instructed judges that "personal hospitality" didn't need to be reported. The document defined "hospitality" as a benefit "extended for a non-business purpose by [an individual]… on property or facilities owned by [a person]" and not an organization or corporation. Therefore, he didn't need to document the trip.
Turning his attention to the allegation he refused to recuse himself, Alito related that he "was not aware and [lacked] a good reason to be aware" that Singer had an interest in any party appearing before the Supreme Court. He also noted that he has voted on about 100,000 petitions so far during his tenure on the nation's highest court, and the vast majority didn't receive much "personal attention" from any of the justices.
Copyright 2023, RepublicanPress.org