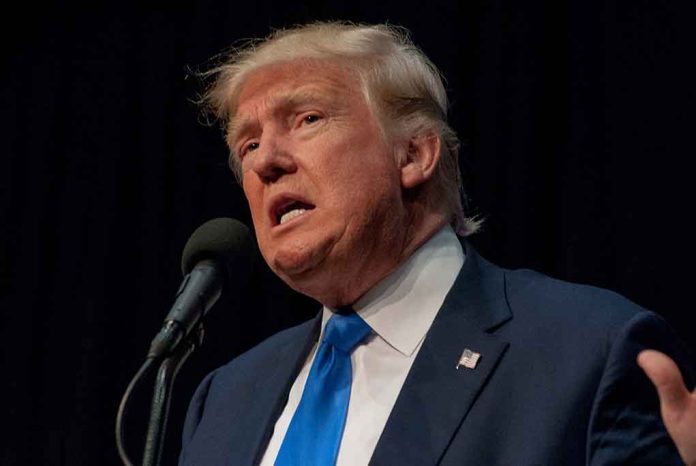 (RepublicanPress.org) – In the months leading up to the 2020 presidential campaign, advice columnist and author E. Jean Carroll accused then-President Donald Trump of sexually assaulting her in a New York City department store in 1995 or 1996. In November 2019, she filed a lawsuit in the state of New York against him for reportedly defaming her in response to her accusation. Then, in November 2022, she filed a federal lawsuit against Trump for defamation and added a claim of sexual battery due to the recent passage of New York's Adult Survivor's Act. The jury hearing that case recently handed down its decision.
Took jurors less than 3 hours to find Donald Trump liable for sexual battery and defamation of columnist E. Jean Carroll, awarding her $5 million. So now the frontrunner for the GOP nomination has been ordered to pay millions for sexually abusing a woman. https://t.co/4sUGLd9f5O

— Eric Deggans at NPR (@Deggans) May 9, 2023
On May 9, media outlets exploded with the news that the panel of six men and three women found that Carroll, 79, provided sufficient evidence to hold Trump liable for defamation and battery related to an alleged incident at the upscale Bergdorf Goodman luxury department store in midtown Manhattan nearly three decades ago. However, the panel did not find that the former president raped her, as she has publicly alleged for roughly four years. The jury awarded Carroll roughly $2 million in damages for the battery and nearly $3 million for defamation.
Trump's lawyer told reporters he questioned the jury's finding, telling reporters he found it odd since they didn't find that his client raped Carroll — the central allegation underlying her civil complaint. He also questioned the panel's impartiality as well as the fairness of the trial judge, vowing to appeal the case on Trump's behalf.
Team Trump lashed out at the jury's decision. His campaign issued a scorching statement accusing Democrats' "never-ending witch-hunt" of hitting a new low by taking over the nation's justice system to provide an opportunity for "false and totally made-up claims" to interfere in US elections.
"The Democratic Party's never-ending witch-hunt of President Trump hit a new low today. In jurisdictions wholly controlled by the Democratic Party our nation's justice system is now compromised by extremist left-wing politics. We have allowed false and totally made-up claims… pic.twitter.com/xIrb2fFG6p

— Liz Harrington (@realLizUSA) May 9, 2023
The Trump campaign claimed that the country faces "serious trouble" when baseless claims can "invade the courts" for the purpose of scoring political points — namely, taking down the "overwhelming front-runner" in the upcoming 2024 presidential election.
Copyright 2023, RepublicanPress.org