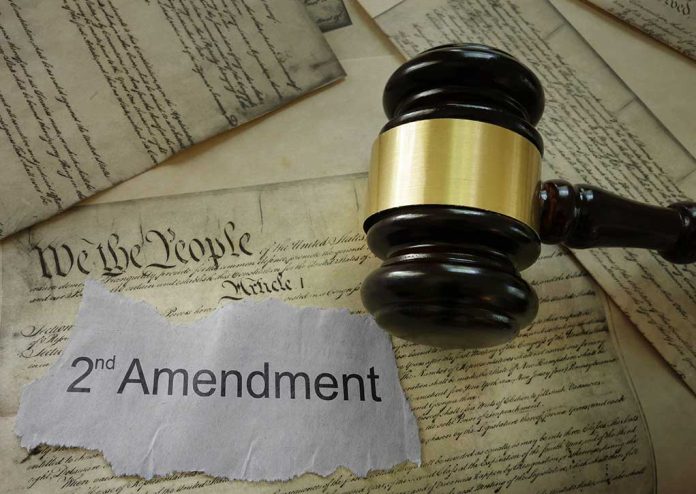 (RepublicanPress.org) – The Unsafe Handgun Act went into effect in California in 2001. The legislation established safety standards for semiautomatic pistols to help avoid accidental discharges. The measure required new models to have a chamber load indicator and a feature that would not allow the weapon to fire without the magazine attached. The act also called for microstamping identifiers on each ammunition round.
On March 20, Reuters reported a federal judge blocked the state from enforcing the law, stating it violated the Second Amendment. Santa Anna US District Judge Cormac Carney said it was unconstitutional for California to stop the sale of handguns that didn't comply with the parameters outlined in the Unsafe Handgun Act.
Major 2A victory for California gun owners! CRPA President and General Counsel Chuck Michel, celebrated the win

Check out CRPA President Chuck Michel breaking down the win on CRPA TV: https://t.co/YfBxh2EfUs
And contribute to help fuel future wins: https://t.co/aF5UarQrTR pic.twitter.com/ebRmoPdolm

— CRPA: California Rifle & Pistol Association (@CRPAnews) March 21, 2023
The case before the judge was a legal action brought by the California Rifle & Pistol Association and four others against California's Democratic Attorney General Rob Bonta — Boland v. Bonta. The suit claimed Californians didn't have the ability to choose compliant semiautomatic pistols because there weren't any new ones on the market, limiting potential gun owner choices. The Firearm Industry Trade Association (NSSF) testified that compliance was not possible, citing the court's assertion that microstamping isn't "feasible" on a large scale or "commercially available," making the standards impossible to obtain. In addition, the NSSF said that even if codes could be etched into a round with ease, scratching through it would be simple, invalidating the measure.
According to Reuters, Carney issued the preliminary order to block the law because he anticipated the plaintiffs in the Boland v. Bonta case would win. The judge stated in his order that the injunction wouldn't take effect for two weeks, giving the state time to appeal his ruling.
Attorney General Bonta responded, stating the state's handgun laws "save lives," and the Golden State will continue to take the lead to "advance and defend" gun safety laws.
Copyright 2023, RepublicanPress.org