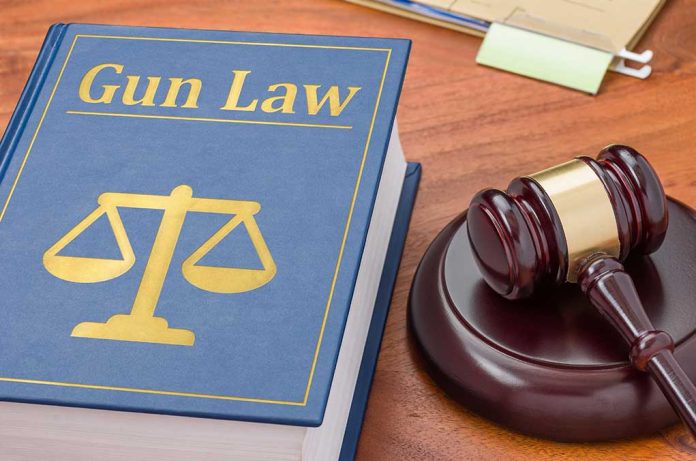 Court Puts Temporary Block on Part of NY Carry Law
(RepublicanPress.org) – New York's Democratic-led legislature has been attempting to push stricter gun control laws. However, the US Supreme Court and lower courts have often pushed back against those efforts. In keeping with that practice, a federal court just recently blocked a portion of the Empire State's new firearms law (S.51001/A.41001) restricting gun carry.
New York lawmakers reworked the state's gun laws during an emergency session in July after the US Supreme Court ruled against its law that only granted concealed carry permits to those who demonstrated a specific need. In response, they introduced laws to bar people from carrying in a variety of public places.
On October 20, US District Court Judge John Sinatra Jr. blocked a measure barring individuals from carrying firearms in places of worship. The decision came after a legal challenge to the provision by Rev. Dr. Jimmie Hardaway Jr. and Bishop Larry A. Boyd, along with the Second Amendment Foundation and the the Firearms Policy Coalition. The religious leaders argued that they and others in their churches should have the right to defend themselves with firearms if necessary.
"A federal judge temporarily blocked part of a new New York State gun law that prohibited firearms in churches and other places of worship, another blow to the law after a judge threw large portions of the measure into doubt this month." https://t.co/V1RtiW6aKj

— Firearms Policy Coalition (@gunpolicy) October 21, 2022
Judge Sinatra ruled that New York's restriction was inconsistent with the US Supreme Court's recent ruling, noting that allowing individuals to carry firearms in churches and other places of worship served the "public interest" of promoting people's ability to defend themselves. Sinatra held that the new law created a "vulnerable population of attendees… left to the whims of potential wrongdoers" who wouldn't adhere to the restriction.
The judge set a November 3 date to hear arguments from both sides. He will decide whether or not to issue a preliminary injunction against the new restriction.
What do you think? Should people be allowed to carry in places of worship?
Copyright 2022, RepublicanPress.org