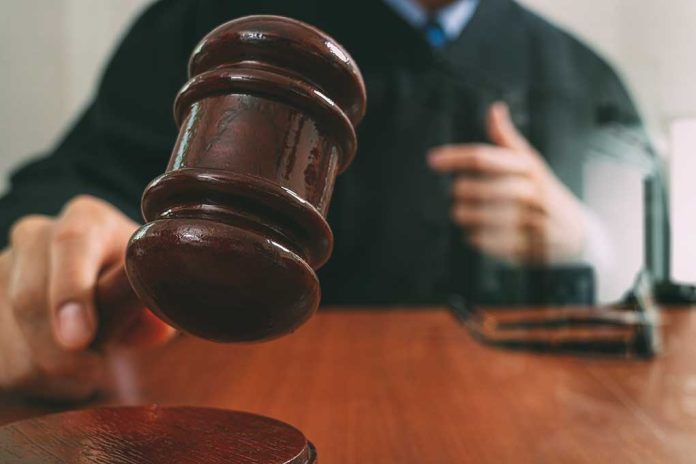 (RepublicanPress.org) – Bringing former heads of state to justice is typically easier said than done, and it doesn't happen very often. Nevertheless, the US has enjoyed some successful prosecutions of leaders, like former Panamanian dictator Manuel Noriega who served 17 years in prison after his 1992 conviction for drug trafficking, money laundering, and racketeering. A Honduran judge recently paved the way for US prosecutors to bring former President Juan Orlando Hernández Alvarado to justice.
Honduras judge says ex-president can be extradited to U.S. https://t.co/JZBTBlwxSc #news #topstories #berkleybearnews

— Berkley Bear (@BerkleyBearNews) March 17, 2022
This week, the official Twitter account for the Poder Judicial de Honduras, the Honduran Judiciary, posted a press release announcing that an unnamed judge from the country's supreme court granted an extradition request filed by the US Attorney's Office for the Southern District of New York.
Juez de Primera Instancia otorga la solicitud de Extradición que involucra a el Ex Presidente Hernández Alvarado. pic.twitter.com/SSdXBHs9ob

— Poder Judicial HN (@PJdeHonduras) March 17, 2022
On February 14, SDNY prosecutors filed an official request for Hernández's extradition on weapons and drug trafficking charges with Honduran authorities. Prosecutors haven't filed a public indictment yet, but documents accompanying the extradition request alleged Hernández trafficked about 1.1 million pounds (500K kilograms) of cocaine beginning in 2004.
Local news reports showed law enforcement officers leading Hernández from his home wearing handcuffs, shackles on his feet, and a bulletproof vest.
Hernández maintains his innocence, claiming drug traffickers that were prosecuted cooperated with US authorities to avenge their convictions. His lawyers will have a chance to file an appeal before the Honduran Supreme Court's full panel.
Copyright 2022, RepublicanPress.org