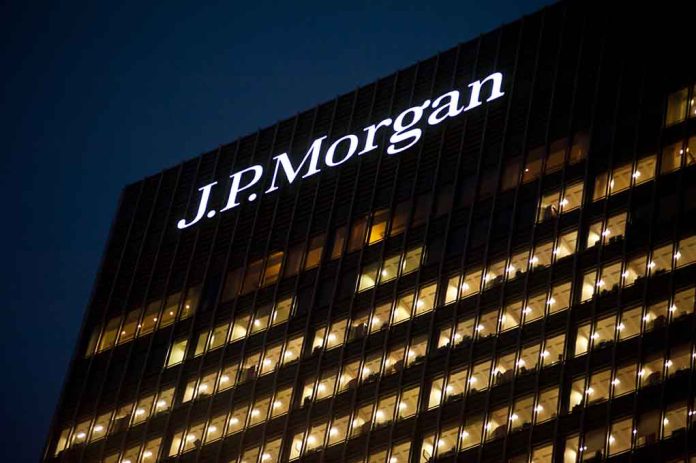 (RepublicanPress.org) – In July 2019, the US Attorney's Office from the Southern District of New York unsealed federal charges against former billionaire Jeffrey Epstein for trafficking minors and conspiracy to traffic minors. Before any of the alleged victims could receive any justice, however, the defendant killed himself in a Manhattan jail.
Although Epstein has been dead for over three years, the ripple effects of his alleged crimes continue to appear to this day. On March 9, CBS News announced JPMorgan Chase was suing one of its former executives, Jes Staley, for apparently hiding Epstein's abuse and trafficking so that he could keep the wealthy businessman as a client.
Details About the Lawsuits
Currently, Chase is fighting two lawsuits of its own. One of them comes from the US Virgin Islands. Officials there filed suit against the bank in February, claiming the financial giant made it possible for Epstein to engage in trafficking by supplying the means and hiding his crimes. Prosecutors for the island nation reportedly believe Epstein paid the girls he trafficked by wiring money from Chase, looping the entity into his apparent crimes. According to CBS, the financial institution managed over 50 accounts for the registered sex offender for over 15 years in a private subdivision run by Jes Staley.
Reuters reported that the bank filed two complaints against the ex-employee. JPMorgan Chase claims it was the banker who was responsible for keeping ties with Epstein and not the bank itself. Chase believes Epstein and Staley's relationship went beyond banker and client. The lawsuit stated that a woman accused the ex-employee of sexual assault at the behest of Epstein. The previous legal complaint against the bank included personal text messages between the two men along with images of young women, showing their relationship seemed to extend beyond business matters.
Staley and Chase
The lawsuit between the US Virgin Islands and the bank stated that JPMorgan Chase had several chances to drop Epstein as a client, but they refused. The plaintiff said Chase knew the criminal was "extremely high risk," but his money was just too hard to resist. If found guilty in the lawsuit, JPMorgan believes Staley should pay for some or all of the damages on top of punitive damages for the part he allegedly played in facilitating and participating in such crimes. On top of that, Chase wants the former executive to pay back all compensation he received from 2006 all the way up until the bank dropped Epstein in 2013.
Copyright 2023, RepublicanPress.org