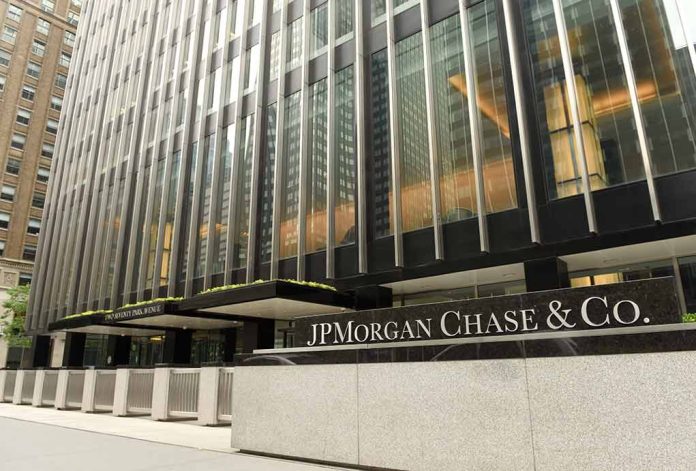 (RepublicanPress.org) – In December 2022, the US Virgin Islands filed a lawsuit against JPMorgan Chase & Co., accusing the multinational financial services firm of intentionally ignoring Jeffrey Epstein's criminal activity and continuing to blindly fund his illegal escapes on the private island of Little St. James. In turn, the financial institution pointed its proverbial finger at the man who directly dealt with the convicted pedophile, former Barclays executive Jes Staley, stating if they lost the case, the bank would come after him for the money.
On September 26, Law & Crime reported that JPMorgan agreed to settle the US Virgin Islands case for $75 million without admitting any guilt in the matter. In a statement, US Virgin Islands Attorney General Ariel M. Smith said the bank agreed to "implement and maintain" anti-trafficking policies that would help prevent a repeat of the Epstein ordeal going forward. She called it a "historic victory for survivors" and a lesson to other big banks that they should do a better job at identifying "human trafficking" so they don't inadvertently fund it.
NEW YORK (AP) — JPMorgan agrees to $75 million settlement with US Virgin Islands in lawsuit tied to Jeffrey Epstein.

— philip lewis (@Phil_Lewis_) September 26, 2023
According to the report, $10 million will go toward mental health services in the US Virgin Islands for Epstein's survivors, and a big portion — about $55 million — will go toward charities that help trafficking and domestic violence victims. The remainder will go toward the island's legal expenses. The bank also agreed to tell law enforcement about any human trafficking instances, stop working with customers suspected of engaging in that type of illegal activity, identify and escalate suspicious activities, and train employees on how to spot, report, and address customers participating in human trafficking.
Months ago, JPMorgan came to a similar settlement with Epstein's victims, paying out $290 million, but stopped short of admitting any wrongdoing. The ruling stated that the financial institution was at the very least suspicious of Epstein's activities and either "knew or should have known" about his sex trafficking.
Copyright 2023, RepublicanPress.org