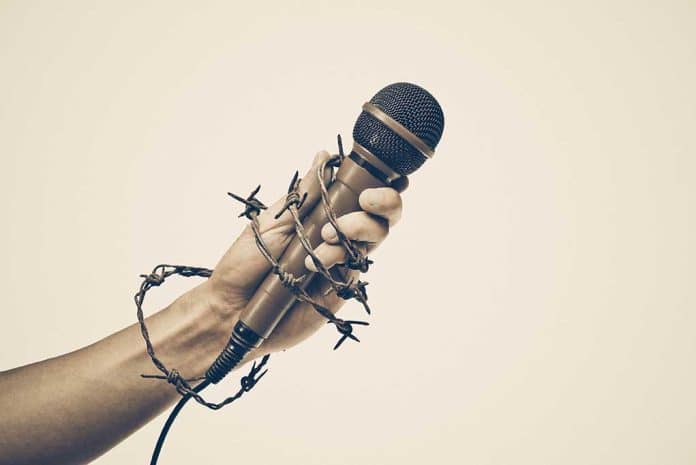 (RepublicanPress.org) – Historians and philosophers have regarded the press as the Fourth Estate, or Pillar, of democracy for centuries; it's a kind of watchdog shedding light on the existing societal and governmental powers. Unfortunately, the profession doesn't come without its own set of perils, including brutal murders. One country that's particularly dangerous for journalists is Mexico.
On Monday, January 31, Mexican news outlets reported the shooting death of a local journalist. Three armed suspects shot Monitor Michoacán reporter Roberto Toledo as he arrived at the law offices of the network to conduct an interview. He later died of his wounds at a nearby hospital.
Roberto Toledo was killed in Michoacán on Monday, becoming the fourth journalist in Mexico to die in 2022.

At least 32 journalists have been murdered since Mexican President Andrés Manuel López Obrador took office in 2018, according to @pressfreedom.@simplyzinhle reports. pic.twitter.com/ONizRbPB8u

— Top Story with Tom Llamas (@TopStoryNBC) February 2, 2022
Toledo's death marked the fourth time assailants murdered a journalist in Mexico in less than a month. José Luis Gamboa Arenas died of multiple stab wounds on January 10. Unknown attackers shot and killed crime scene photographer Margarito Martinez outside his home on January 17, and assailants shot journalist Lourdes Maldonado Lopez to death in her car on January 23.
The murder of Gamboa Arenas, who was an outspoken critic of the government and organized crime, is a tragic reminder of the danger journalists face in the North American country. Both Martinez and Lopez reportedly requested police protection after receiving multiple threats. A spokesperson for Reporters Without Border is calling for more protection for journalists in light of the murders.
The Associated Press reported that assailants have killed more than 50 journalists in Mexico since December 2018.
Copyright 2022, RepublicanPress.org