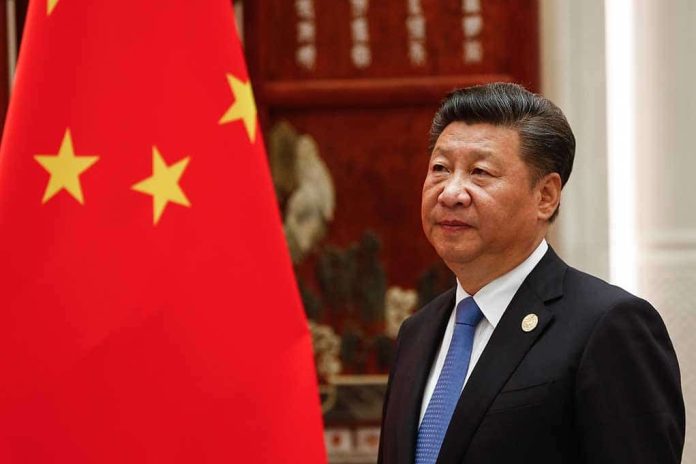 Josh Hawley Draws Anger From China Over Sanctions Bill
(RepublicanPress.org) – On October 20, Senator Josh Hawley (R-MO) introduced the Sanction Xi Jinping for Xinjiang Atrocities Act as a solution to the alleged genocide happening in China in the Xinjiang Uyghur Autonomous Region. The legislator suggested the US government sanction Chinese President Xi Jinping and others for the accused crimes against certain minority groups within the country. The senator cited an August report from the Office of the United Nations High Commissioner for Human Rights to back up his claims and justify the punishment. Counselor Li Xiang from the Chinese Embassy responded to the proposal in an angry letter directly squarely toward the Missouri lawmaker.
News From China
On October 24, the email went straight to Hawley's office, with the subject line revealing China had "serious concerns" over the bill. The communication accused the senator of attempting to "smear the 20th [Communist Party of China] CPC National Congress," an event successfully conducted recently in Beijing. The Chinese official said the CPC has a close bond with the people of China, blasting the American for his accusations. The counselor was in disbelief at how Hawley dared to try and sanction the country's leaders, saying the action would "get nowhere."
Li went on to say that issues in Xinjiang had nothing to do with ethnicity and everything to do with fighting terrorism within the nation. He detailed the effect these extremist attacks had on the economy, those protecting the country's citizens, and countless innocent people. Earlier this year, a UN report said there were "human rights violations" within China, mostly against the Muslim Uyghurs.
However, Li said the accusation of genocide is a lie perpetrated by the United States and other Western nations in an attempt to "destabilize" China. He said Hawley's actions go directly against President Joe Biden's word that the US will "not attack the CPC" or try to start another cold war. The counselor warned the legislator he was making a poor choice if he didn't stop trying to "undermine China's sovereignty."
Hawley's Response
The Missouri legislator responded to the letter in a tweet while sharing an Axios report on the matter. The social media post started out by saying, "Somebody's sensitive."
Somebody's sensitive: after I proposed sanctioning Xi personally for the CCP genocide against the Uyghurs, Beijing lost its marbles, called the Uyghurs terrorists and demanded I retract the bill. Not going to happen. Read their email to me 👇 https://t.co/ErlQ3eSGPH

— Josh Hawley (@HawleyMO) October 27, 2022
Hawley seemed unfazed by the scathing letter, saying he had no intention of pulling the bill. He encouraged his followers to read the letter he received from Li.
What do you think of the legislation?
Copyright 2022, RepublicanPress.org