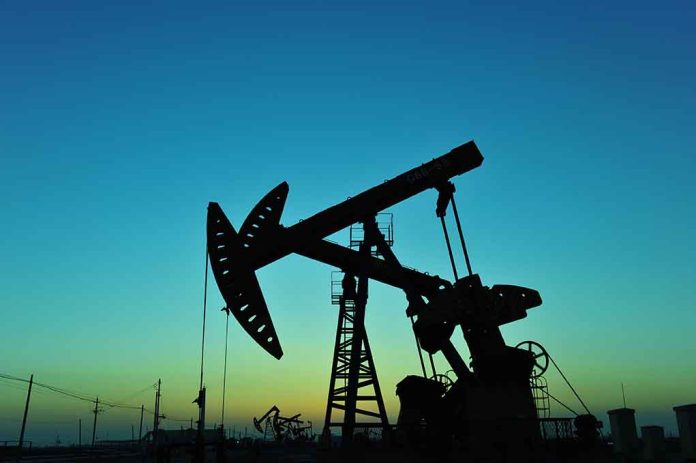 (RepublicanPress.org) – The National Environmental Policy Act (NEPA) requires the federal government to assess the impact of various projects before issuing permits. In July 2020, then-President Donald Trump's administration issued a federal rule speeding up that process after determining it takes an average of four to five years to complete those reviews. However, President Joe Biden's administration reversed that action. Senator Joe Manchin (D-WV) recently pushed for legislation regarding energy and mineral permits.
On May 2, Manchin introduced the Building American Energy Security Act of 2023 as a starting point for upcoming Senate discussions regarding energy permitting reform. He previously submitted the bill's text as an amendment to the National Defense Authorization Act, but the chamber failed to pass the measure during a December 2022 floor vote.
Today, Chairman @Sen_JoeManchin introduced the Building American Energy Security Act of 2023 to serve as a starting point for upcoming conversations in the Senate around reforming energy permitting to ensure American energy security and independence. More: https://t.co/hApVu2i3Ne pic.twitter.com/wIV8Y9YZh3

— SenateEnergyDems (@EnergyDems) May 2, 2023
The proposed bill takes a five-pronged approach to accelerate the issuance of permits for all types of energy and mineral public works projects necessary to achieve America's security and climate objectives without bypassing current environmental regulations or community input. The legislation:
Establishes maximum timelines for conducting NEPA reviews of two years for major public works projects and one year for "lower-impact" ones; if the federal government misses a deadline, project sponsors can seek a court order giving the applicable government agencies 90 days to complete their review;
Restricts "excessive litigation delays" by setting a 150-day statute of limitations for legal challenges to energy and mineral project permits, and the courts must expedite the consideration of those challenges;
Directs the president to designate and maintain an ongoing list of at least 25 "high-priority" infrastructure projects and prioritize permitting for them;
Clarifies the Federal Energy Regulatory Commission's jurisdiction over the regulation of interstate hydrogen pipelines, storage and import/export facilities;
Streamlines the Federal Energy Regulatory Commission's permitting authority for interstate electric transmission projects.
The bill also includes a carveout authorizing the completion of the 303-mile Mountain Valley Pipeline connecting his home state of West Virginia to neighboring Virginia.
Copyright 2023, RepublicanPress.org