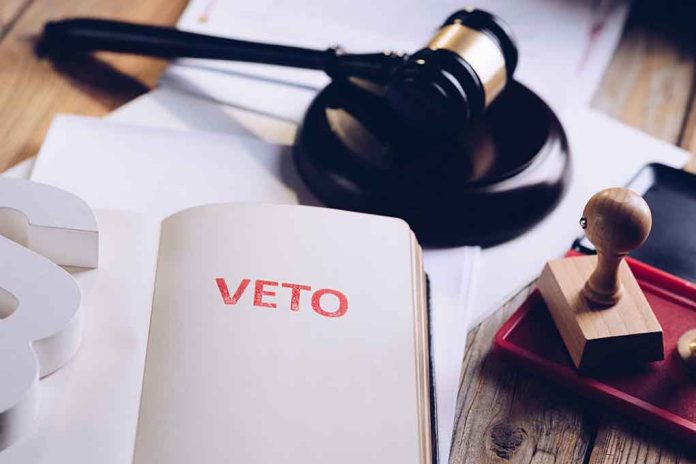 (RepublicanPress.org) – In December 2022, the US Department of the Army and the Environmental Protection Agency (EPA) announced the finalization of defining what the "waters of the United States" (WOTUS) actually means. By determining what waterways fall into that category, the entities claimed they were protecting Americans and supporting the economy. The rule restored protections for various bodies of water that were previously set in place by the Clean Water Act. However, some in Congress saw the move as an overreach and made moves to reverse the measure.
On April 6, legislation to undo the water regulations made its way to President Joe Biden's desk, where he used his veto power to strike down the reversal, keeping the protections in place. After stopping the resolution, Biden went on Twitter to announce his move. He said the bill was an attempt to block the administration from protecting waterways from "destruction and pollution," so he took the side of the American people who deserve to have "clean water."
I just vetoed a bill that attempted to block our Administration from protecting our nation's waterways – a resource millions of Americans depend on – from destruction and pollution.

Let me be clear: Every American has a right to clean water.

This veto protects that right. pic.twitter.com/ozfOVu5HEq

— President Biden (@POTUS) April 6, 2023
Shortly following the president's move, Senate Environment and Public Works (EPW) Committee Ranking Member Shelley Moore (R-WV) released a statement condemning the veto. The legislator accused Biden of "ignoring the will of a bipartisan majority" of lawmakers serving in Congress and that his decision would harm future infrastructure and energy projects by tying them up with red tape.
In March, Congress passed a joint resolution challenging the WOTUS rule by a count of 53 to 43. Five Democrats joined Republicans to pass the measure. The Associated Press reported that one of the Democratic Senators who voted in favor of the resolution, Congressman Joe Manchin (D-WV), said the waterway rule from the Biden administration was an "overreach" by the federal government. On the other hand, supporters of the WOTUS rule, like Senator Tom Carper (D-DE), said the measure simply calls for Americans to "be good neighbors" and protectors of the planet.
Copyright 2023, RepublicanPress.org