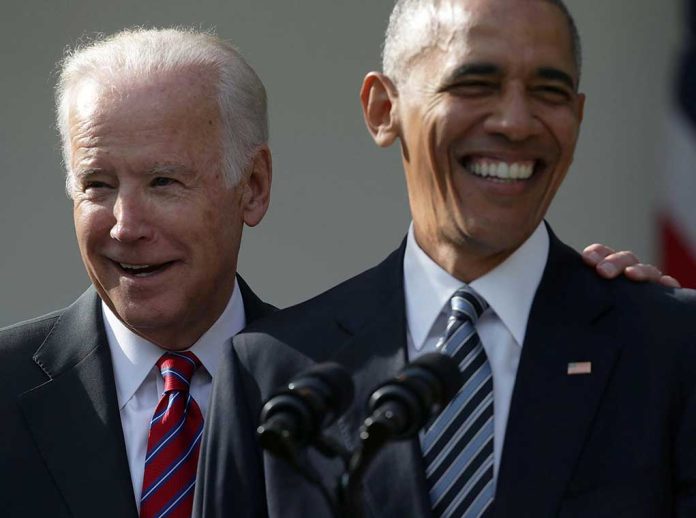 (RepublicanPress.org) – Former President Barack Obama reemerged on the national political scene when he upstaged President Joe Biden at a recent White House ceremony. He even managed to get more than a few laughs at Biden's expense when he jokingly addressed his former deputy as "vice president." However, the two men do appear to have remained close over the years, and a recent report revealed what Biden told the former president about his 2024 plans.
On Monday, April 19, The Hill published an exposé revealing that Biden told Obama that he planned to run for reelection in 2024. The Hill attributed the insider information to two unnamed sources.
BREAKING: Biden has reportedly told Obama he wants to run again in 2024

— Jack Posobiec 🇺🇸 (@JackPosobiec) April 19, 2022
In late March 2021, Biden confirmed his plan to seek a second term in 2024. "That is my expectation," he told reporters during his first press conference. He also confirmed that he expected Vice President Kamala Harris to run alongside him on the ticket.
Then in November 2021, members of Biden's inner circle and the president started reassuring party insiders of his plan to pursue a second term amid mounting concerns about the upcoming midterm elections and his plummeting approval rating.
Most recently, during a March visit to Brussels, Biden said he would be "very fortunate" to have the opportunity to run against former President Donald Trump again.
Would you like to see another Biden-Trump battle for the presidency in 2024?
Copyright 2022, RepublicanPress.org