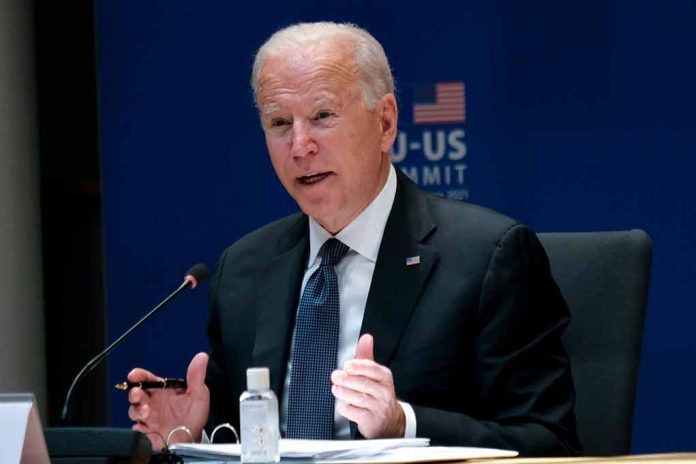 (RepublicanPress.org) – The Federal Trade Commission (FTC) is an independent federal agency tasked with enforcing the nation's antitrust laws and protecting consumers from deceptive or unfair marketplace practices. Five commissioners head the panel, but only three can come from the same party. The president names them, subject to Senate confirmation, and selects one as the panel's chair. Biden recently nominated two new commissioners for consideration by senators.
On July 3, the White House issued a press release listing President Joe Biden's nominees to bipartisan boards and commissions and a brief bio on each one. He named two Republicans, Andrew N. Ferguson and Melissa Holyoak, to fill current vacancies at the FTC.
If the U.S. Senate confirms Ferguson and Holyoak, the FTC, which enforces antitrust law and rules against deceptive advertising, will have a Democratic chair, Lina Khan, and two Republican and two Democratic commissioners https://t.co/kRjUDfbPqf

— Reuters Legal (@ReutersLegal) July 4, 2023
Ferguson currently serves as Virginia's solicitor general. He previously served as chief counsel for Senate Republican Leader Mitch McConnell (R-KY) and worked for Senators Lindsey Graham (R-SC) and Chuck Grassley (R-IA) during their tenures as heads of the Senate Judiciary Committee. Ferguson also worked as an attorney specializing in antitrust law and represented numerous clients during private litigation proceedings before the FTC.
Likewise, Holyak currently serves as Utah's solicitor general. She previously worked for 20 years as a private attorney specializing in consumer protection. In that capacity, she served at the Hamilton Lincoln Law Institute as its general counsel and president. The Washington, DC-based organization represents consumers challenging regulatory overreach and unfair class action suits.
FTC Chair Lina M. Khan issued a statement about the nominations later in the day. She congratulated Ferguson and Holyoak, noting that each would bring distinct "skills, experiences, and expertise to the commission." She also said she looked forward to working with them to "promote fair competition and protect Americans from… deceptive practices."
The New York Post recently reported that the FTC had taken a tougher stand against corporate mergers and other moves that could impede innovation or lead to higher consumer prices. Contributor Charles Gasparino warned in a February article that the White House was pushing the "most progressive regulatory triumvirate in recent memory," adding that Khan presented an ongoing "threat" to the nation's free markets.
Copyright 2023, RepublicanPress.org