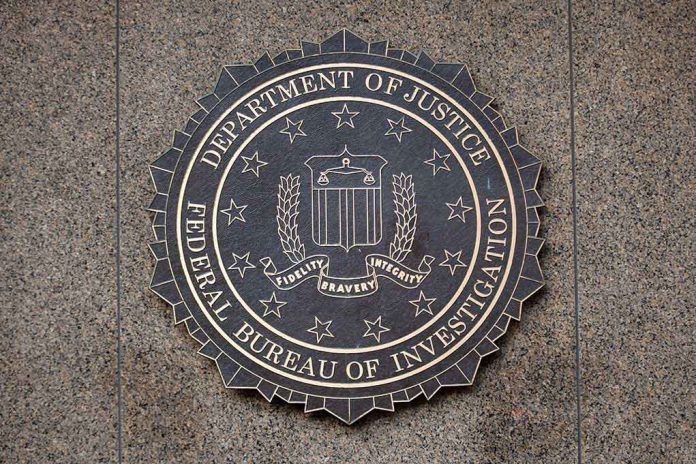 (RepublicanPress.org) – News media outlets exploded after UncoverDC published a heavily redacted memo from the FBI's Richmond Division, targeting the Catholic Church as part of an effort to protect Virginians from the alleged threat of "white supremacy." The bureau quickly withdrew the January 2023 memo. However, Rep. Jim Jordan (R-OH), the head of the House Judiciary Committee, recently issued a subpoena seeking information regarding the FBI's alleged targeting of Americans practicing their religious faith.
On April 10, Jordan sent a letter to FBI Director Christopher Wray compelling his "full cooperation" with the Judiciary Committee's ongoing investigation into the FBI's "handling of domestic violence extremism investigations" involving Catholic Americans. The panel is also looking into the Richmond memo's potential impact on constitutionally protected free speech.
We now know the FBI, relying on information derived from at least one undercover employee, sought to use local religious organizations as "new avenues for tripwire and source development." 

Chilling. pic.twitter.com/X6Ksb9ryoM

— Rep. Jim Jordan (@Jim_Jordan) April 10, 2023
Jordan's letter explained that the committee members "now know" that FBI officials "relied on" information gathered by "at least one undercover agent" to direct its field offices to "engage in outreach to Catholic parishes" to develop informants among the church leadership and clergy members to spy on their congregants.
Jordan wrote that the Richmond memo reportedly categorized Catholic Americans based on their "theological distinctions" to suggest that "certain types" of congregants could be operating as "domestic terrorists." He also claimed that the Richmond field office worked with the Southern Poverty Law Center to create those profiles.
The congressman also detailed the Judiciary Committee's ongoing efforts to obtain information from the FBI. For instance, the panel sent a request to Wray on February 16 seeking documents "to inform" its "oversight" — but to no avail. Then, on March 20, it sent another letter asking for the director's cooperation.
On March 23, the committee finally received a response. However, as Jordan wrote, the paltry 18-page response contained "significant redactions" reportedly to shield personally identifiable information about involved parties. He also noted that the FBI removed "specific non-public information" regarding its investigative methods and sources.
Jordan wrote that those omissions prevented the Judiciary Committee from fulfilling its oversight function, making it clear that the panel needed access to unredacted copies of "all responsive material" obtained from the FBI.
It remains unclear if Jordan gave the FBI a deadline for providing the requested materials and information.
Copyright 2023, RepublicanPress.org