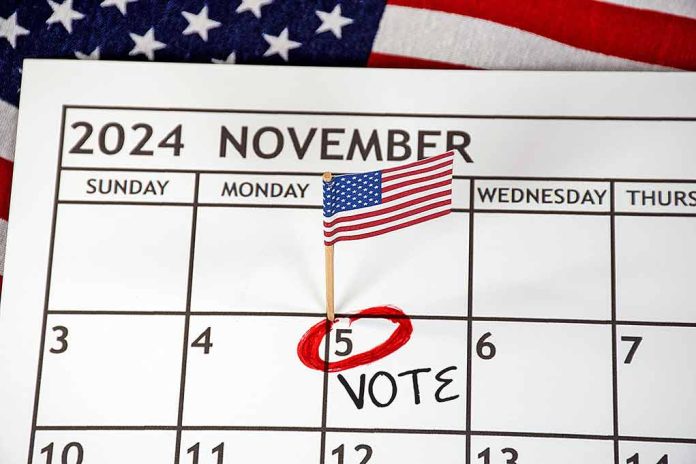 (RepublicanPress.org) – In November 2016, Republican Jennifer McCormick unseated Democrat Glenda Ritz to become the Indiana state school superintendent. According to IndyStar, she presented herself as a teacher-friendly GOP candidate who would stand against Republican-led education policies that upset teachers in the state. She didn't seek re-election in 2020, but instead poured her energy into backing Democratic candidates during the election cycle. She officially became a Democrat herself in 2021 — now she's launching another campaign.
On May 4, McCormick launched her 2024 campaign for Indiana governor. So far, she's the only Democrat in the running to replace the state's current leader, Governor Eric Holcomb (R). He is unable to seek re-election because of term limits, but several Republicans have already thrown their proverbial hats in the ring to take his place — and compete with McCormick. Those GOP candidates include Lieutenant Governor Suzanne Crouch, Fort Wayne businessman Eric Doden, and Senator Mike Braun.
McCormick describes herself as a "wife, military mom, and educator." She said it's time to "put Hoosiers first."
My name is Jennifer McCormick.

I'm a wife, military mom, & educator.

I'm running for governor of Indiana because it's time we put Hoosiers first.https://t.co/5CmG21TVox

— Jennifer McCormick (@mccormickforgov) May 4, 2023
According to Fox News, the GOP member-turned-Democrat is starting the race behind the financial eight ball. Her opponents on the Right are each starting their runs with over $3 million in the bank, while McCormick has only garnered around $40,000 so far. However, the politician didn't seem bothered by that fact, saying she's fully aware her campaign will be challenging, but she's confident she can get the "resources and the support to win."
Before stepping into the political realm, McCormick was a teacher, an elementary school principal, and a superintendent of the Yorktown School District. Her announcement video highlighted her pro-choice stance on the abortion issue and questioned whether the country is setting up its youth for success or failure in the future. She promised to bring "common sense back to the state house" in Indiana.
Copyright 2023, RepublicanPress.org