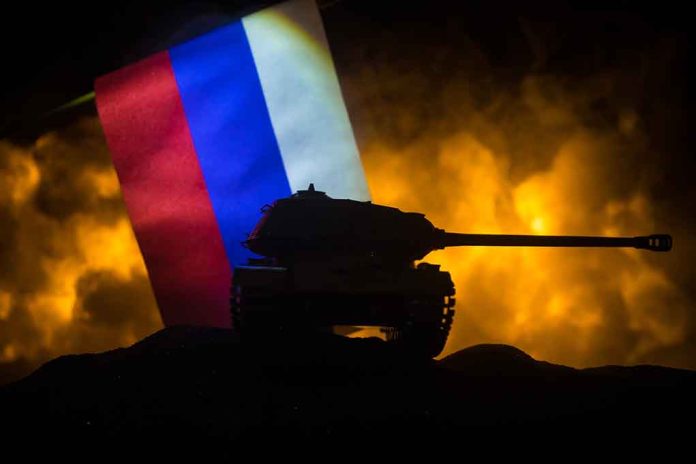 (RepublicanPress.org) – Pressure continues mounting on Russia as its war on Ukraine approaches its seventh week. Japan is part of the growing list of nations taking action against the Russian Federation. The latest updates indicate the country is not only providing aid to Ukraine, but imposing new sanctions and expelling multiple Russian officials as well.
On Thursday, April 7, the government of Japan issued an official response to Russia's aggression against Ukraine. Its multi-pronged approach includes:
Direct assistance to the Ukrainian people in the form of defensive equipment, emergency humanitarian aid, visa extensions to any visiting Ukrainians, acceptance of evacuees from Ukraine into Japan;
Financial measures like restricting transactions with Russia's central bank, freezing the assets of seven of the country's financial institutions, imposing sanctions on Russian President Vladimir Putin and other oligarchs, supporting efforts to isolate Russia from the global economy and financial systems;
Trade measures such as revoking Russia's "most favored nation" status, prohibiting some imports and exports, sanctioning exports of internationally agreed-to items to Russian military entities;
Suspending travel visas to certain Russians.
Japan's response following Russia's aggression against Ukraine as of April 7#StandWithUkraine #Ukraine pic.twitter.com/cPv3CAY7NH

— PM's Office of Japan (@JPN_PMO) April 7, 2022
Japan's response also included sanctions on Belarus and two disputed breakaway territories in Ukraine's Donbas region, the Donetsk People's Republic and the Luhansk People's Republic.
Then, on April 8, Japan's Foreign Ministry announced the decision to expel eight Russian diplomats and foreign trade officials. This comes amid a movement by multiple countries in Europe to remove Russian officials. Prime Minister Fumio Kishida also said Japan would increase its financial sanctions to include freezing the assets of an additional 400 individuals, groups, and military-affiliated organizations.
"#Japan to expel 8 #Russia diplomats, impose new sanctions" https://t.co/cAqeL6qIfm

— Matt Lee (@APDiploWriter) April 8, 2022
According to AP News, Kishida said the world must hold Russia accountable for "war crimes" committed against Ukraine, adding that "severe violations of international law… are absolutely impermissible."
Copyright 2022, RepublicanPress.org