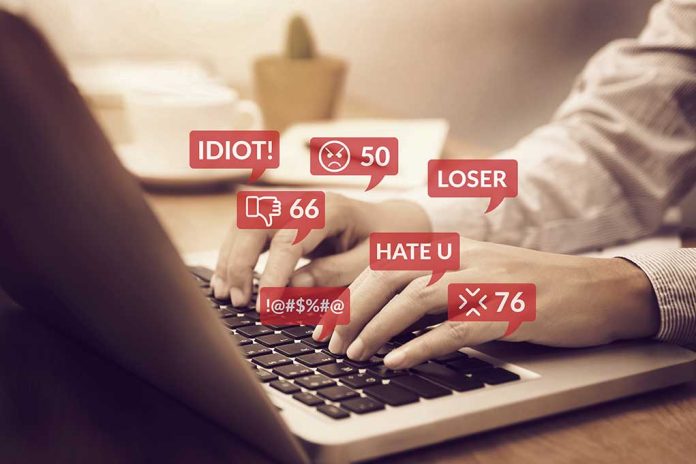 Japan Makes BOLD Move Against Cyberbullying – New Bill Passed!
(RepublicanPress.org) – Efforts to hold Big Tech companies accountable for the information posted (and deleted) on their platforms have filled the headlines for months. Republicans and Democrats alike have called for eliminating protections for online companies under Section 230 of the Communications Decency Act. On the flip side, a new report details Japan's efforts to hold users accountable, mandating stiffer fines and jail time for offenders.
On June 13, The Japan Times reported the House of Councillors passed an update to the country's penal code covering insults. The House of Representatives, the country's most powerful legislative chamber, previously passed the measure. However, according to The Hollywood Reporter, some opposed the amendment, suggesting it could have negative consequences for free speech.
The proposed amendments will introduce a prison term of up to one year and raise the fine to up to ¥300,000 for online insults. https://t.co/ajk3NY6NWT

— The Japan Times (@japantimes) June 13, 2022
The changes to the rule include:
Increasing fines from ¥10,000 (about $74) to ¥300,000 (about $2,272)
Raising the maximum jail time from less than 30 days to detention of up to a year
Extending the statute of limitations from one year to three
Japan's legislative body, the National Diet, started debating the measure in the wake of the 2020 death of Hana Kimura. A professional wrestler by trade, the 22-year-old killed herself amid a barrage of online insults targeting her after she joined the cast of "Terrace House," a Japanese reality television show aired on Netflix.
All 50 US states have criminal laws related to bullying behaviors, and all but Alaska and Wisconsin have statutes specifically addressing online bullying. However, Congress hasn't passed any laws prohibiting online harassment at the federal level so far.
Do you think there should be a push to pass a national measure outlawing online bullying?
Copyright 2022, RepublicanPress.org