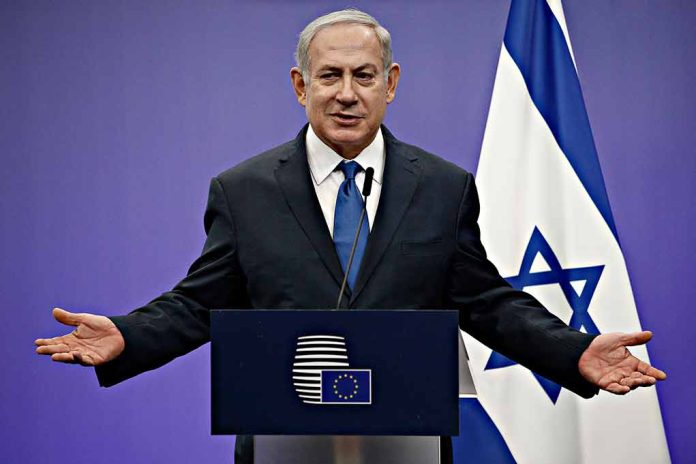 (RepublicanPress.org) – Located in northeast Israel, the Sea of Galilee is the world's lowest freshwater lake (second overall). Its surface elevation is 686 feet below sea level. Due to its sheltered location in the Jordan Rift Valley and low altitude, winters are mild, averaging 57° F in winter and 88° F during summer. Israeli Prime Minister Benjamin Netanyahu recently had to visit the hospital during a trip to the region.
On Saturday, July 15, media outlets reported that the prime minister was rushed to Sheba Hospital in Tel Hashomer, near the coastal city of Tel Aviv. He had spent the previous day at the Sea of Galilee.
Israel's PM Benjamin Netanyahu discharged after night in hospital following a dizzy spell https://t.co/d3vNSBMpwm pic.twitter.com/Zu0VPFFUBQ

— Al Jazeera English (@AJEnglish) July 16, 2023
Netanyahu's staff told news agencies the following day he called his doctor after experiencing dizziness and was instructed to go to the hospital for an evaluation. Later that day, his office issued a statement confirming that his test results were normal and that he remained in "very good condition."
The prime minister followed up by posting a short video in Hebrew on his Twitter page. Smiling and wearing a black t-shirt and blazer, he thanked everyone for their support and explained that he failed to adequately protect himself from a heatwave while vacationing in the resort area. Weather reports indicated the area experienced a temperature of 31° C (87.8° F) that day.
The hospital released Netanyahu on Sunday after implanting a subcutaneous Holter, a kind of heart monitor. Medical personnel said the prime minister was in "complete cardiac health." However, they decided to outfit him with the device so they could monitor the 73-year-old prime minister regularly.
A review of Netanyahu's website confirms that he postponed his usual Sunday cabinet meeting until the following day. A press release showed he began the Monday meeting by thanking the many Israelis and "leaders from around the world" for the "expression of concern and kind words," adding, "I feel fine."
Netanyahu has established himself as a controversial figure both in Israel and on an international level. Over the last few months, demonstrations have been popping up in cities across Israel due to his government's plans for a judiciary overhaul. Meanwhile, President Joe Biden met with Israeli President Isaac Herzog on Tuesday, July 8, and reportedly invited Netanyahu to meet sometime this year.
Copyright 2023, RepublicanPress.org