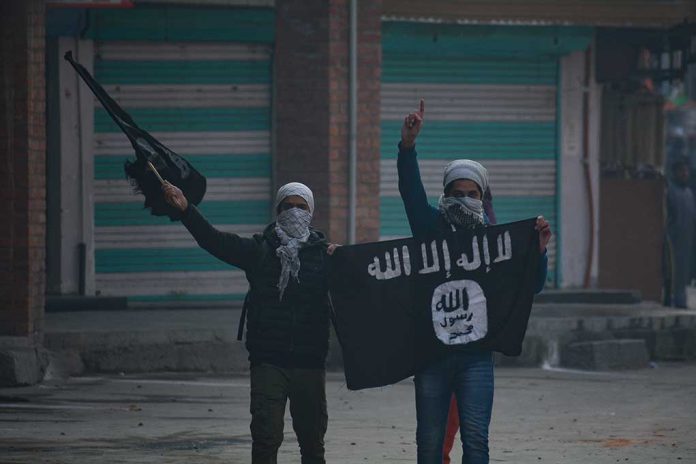 CENTCOM Releases Statement on Alleged Death of ISIS Leader
(RepublicanPress.org) – In October 2019, the leader of ISIS, Abu Bakr al-Baghdadi, killed himself after US forces made advances toward his location in Syria, giving rise to his successor, Abu Ibrahim al-Hashimi al-Qurayshi. When a counterterrorism effort killed that terrorist leader as well earlier this year, Abu al-Hassan al-Hashimi al-Qurayshi filled his shoes to head the Islamic State. However, the position appears set to change once again.
On November 30, US Central Command (CENTCOM) spokesperson Colonel Joe Buccino announced al-Qurayshi was killed in Syria during an operation by The Free Syrian Army. He said CENTCOM and those working with the command are committed to continuing its efforts to bring down the terrorist organization.
@CENTCOM's statement today on the death of Abu al-Hassan al-Hashimi al-Qurayshi claims he was killed in mid-October, over a month prior to #IS officially announcing it. pic.twitter.com/E0Tqw0IrCN

— Matteo Marchionni (@matixix) November 30, 2022
The Associated Press reported the death declaration stemmed from ISIS spokesperson Abu Omar al-Muhajer, who said the terrorist was "killed like a man" in battle. He announced Abu al-Hussein al-Husseini al-Qurayshi would now lead the group. Little more is known about the new head of the Islamic State, but al-Muhajer referred to him as "one of the veteran warriors," indicating he's been with the organization for some time.
US National Security Council spokesman John Kirby said the department was glad to hear the news, but didn't have further details to give the public about al-Qurayshi's alleged death.
The extremist group has been active in the Middle Eastern region for years, with sleeper cells popping up and carrying out deadly missions in Syria and Iraq. Afghanistan has also experienced attacks from ISIS, like the one that killed 13 Americans in 2021.
Copyright 2022, RepublicanPress.org