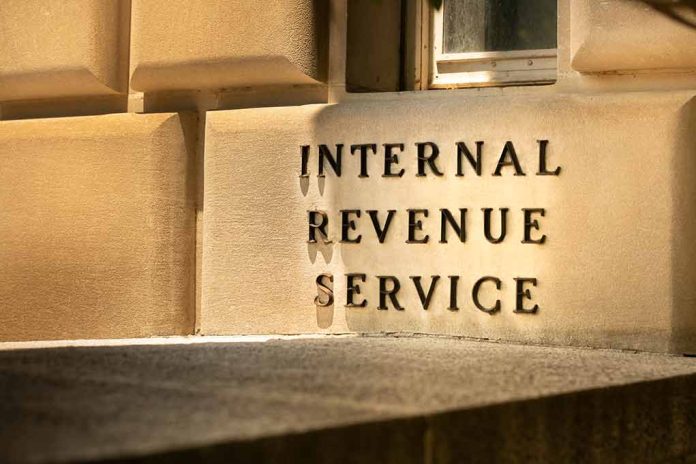 (RepublicanPress.org) – Internal Revenue Service (IRS) scams are nothing new. In fact, the agency has an entire page on its website dedicated to bringing awareness to taxpayers who might otherwise fall victim to the illegal activity. The IRS currently lists nearly 20 active scams targeting taxpayers and a handful of others focused on tricking tax professionals. Recently, the service announced that a new scam has come to light.
On July 3, the federal tax agency sent out a warning about a scam that doesn't come by phone or email but uses good old-fashioned snail mail. The recipient reportedly receives a cardboard envelope containing a letter seemingly from the IRS claiming the taxpayer has unclaimed funds waiting for them. To receive the money, the scammers ask the citizen to supply them with personal information, including a clear picture of their driver's license.
Once the criminals receive the person's information, they can use it to procure the victim's financial information and intercept actual tax refunds. IRS Commissioner Danny Werfel said people must be vigilant and look for tell-tale signs they're about to be scammed.
The IRS is warning of a new refund scam being mailed out to taxpayers. https://t.co/6Y4HLgYlZI

— CBS Mornings (@CBSMornings) July 8, 2023
The IRS notification said the red flags for the most recent scam include awkwardly-worded phrasing in the letter, weird punctuation, a mix of fonts throughout, and blatant errors within the request. One thing to remember is that the IRS handles refunds, not unclaimed funds — another red flag. The Epoch Times reported that Werfel said in a statement that any entity asking for sensitive information "over the phone, email, or social media" should raise eyebrows. If the IRS contacts a taxpayer with lofty promises that seem "too good to be true," it's probably not the tax entity on the other end of the deal.
Taxpayers on the receiving end of a suspicious communication should contact the IRS directly to verify the validity of the call and report the scammers — if applicable.
Copyright 2023, RepublicanPress.org