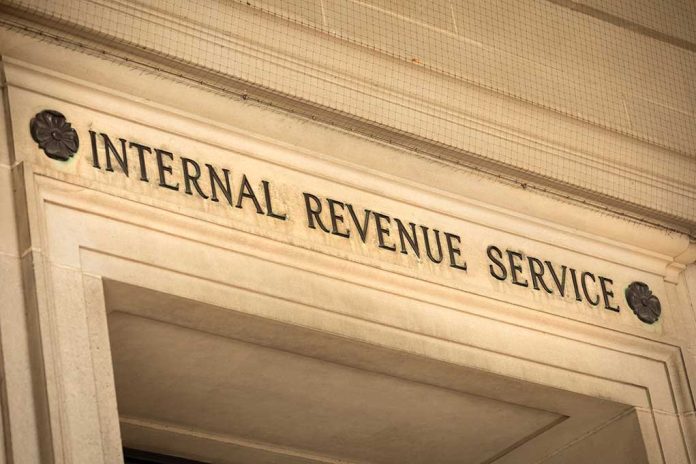 GOP Rep Wants To Redirect IRS Money to Border Issues
(RepublicanPress.org) – Democrats finally managed to push through the Inflation Reduction Act (HR5376) on August 8. The measure injected roughly $80 billion into the IRS' budget to hire 87,000 new agents. A GOP representative wants to redirect that funding to address the mounting crisis at the nation's southern border.
On September 28, Rep. Claudia Tenney (R-NY) issued a press release announcing her introduction of a new measure redirecting the new IRS funding to the US Customs and Border Protection (CBP) agency. The Biden administration has said the IRS will be hiring new agents to audit high-income Americans. However, Tenney has claimed that working lower and middle-class families will be the ones impacted instead.
Our border is wide open and crime is reaching record highs. So why is Joe Biden spending billions to hire 87,000 new IRS agents to harass hardworking families?

My new bill would redirect this money to the border so we can finish the wall and invest in law enforcement. pic.twitter.com/WGBB0eacz5

— Rep. Claudia Tenney (@RepTenney) October 4, 2022
Tenney's proposed legislation, the DIRECT Funds for Border Security Act, would, according to the press release, "rescind" all the "unobligated funds" for IRS enforcement activities allocated under the Democrat's beloved HR5376 to the CBP. Those taxpayer dollars could then be spent securing the US-Mexico border.
Every single Republican should commit to not funding Biden's army of IRS agents.

Instead, we should secure the border! pic.twitter.com/RiCBjdzCcg

— Ted Cruz (@tedcruz) September 13, 2022
In a similar move during a mid-September appearance on Fox News, Sen. Ted Cruz (R-TX) challenged "every single Republican" to resist Democratic efforts to create what he called an "army" of IRS agents. Like Tenney, he wants to use the funds provided under the Inflation Reduction Act to go to the CBP to stem the number of migrants flooding across the nation's southern border.
Where do you think the $80 million authorized by Democrats under HR5376 should go?
Copyright 2022, RepublicanPress.org