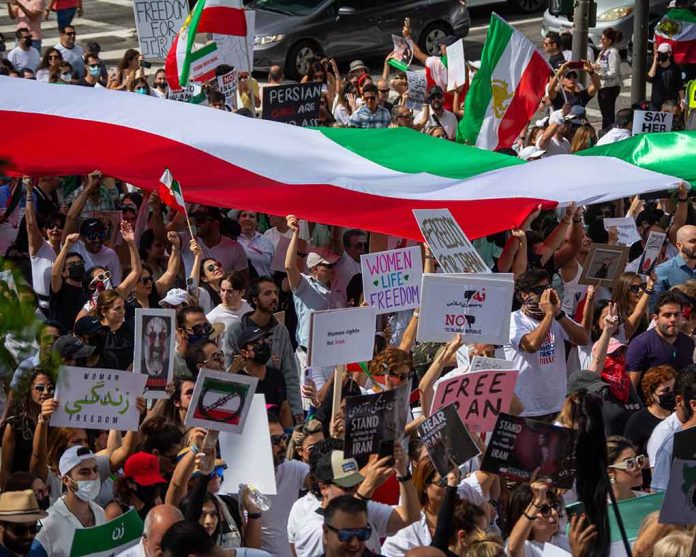 Iranian Leader's Family Member Reportedly Denounces Country's Actions
(RepublicanPress.org) – In mid-September, Iran erupted in nationwide protests after 22-year-old Mahsa Amini died under shortly after authorities arrested her for not wearing a head covering. The Iran-based Human Rights Activist News Agency (HRANA) reported that 451 protesters died, and law enforcement officials have arrested more than 18,000 individuals as of this week. A family member of Iranian Supreme Leader Ayatollah Ali Khamenei recently denounced the regime's response to the situation.
Daily Statistics on Iran Protests#MahsaAmini #Iran #IranProtests2022 pic.twitter.com/yrvtnsnyHV

— HRANA English (@HRANA_English) November 28, 2022
On November 25, Khamenei's niece, Farideh Moradkhani, appeared in a video calling for foreign governments to cut ties with Iran's "murderous and child-killing" regime in the wake of Tehran's violent crackdown on protesters. Her brother, Mahmoud Moradkhani, posted the nearly eight-minute video on his YouTube account.
A well-known civil rights activist within Iran, Farideh stated that some places around the world remain in darkness, ruled by "demonic and evil forces." She said that "every person in every part of the world" is duty-bound to push back on "darkness, oppression, and corruption."
Farideh also called on the international community to help Iran's "lion-hearted" men and women show Iran's government that true power lies in the mind and not the muscles.
On November 23, Mahmoud posted a tweet advising that officials arrested his sister and took her to prison. The following day, HRANA reported that Iranian security forces arrested Farideh to begin serving a 15-year sentence on unspecified charges.
Following calls for an independent investigation into ongoing deadly violence against protesters in #Iran, the Human Rights Council has created a fact-finding mission, related to the protests that began on 16 September 2022.#SS35 | @UN_News_Centre STORYhttps://t.co/EWLraGTlfe

— UN Human Rights Council (@UN_HRC) November 24, 2022
Later that day, the United Nations Human Rights Council announced the launch of a human rights investigation related to the Iranian protests.
Copyright 2022, RepublicanPress.org