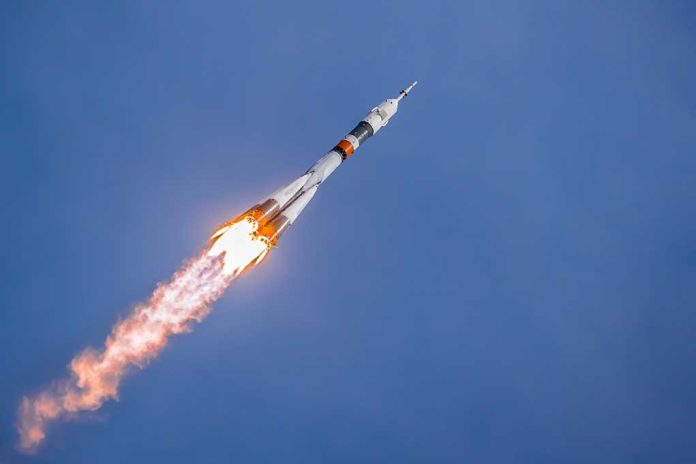 Iranian ROCKET LAUNCH – A Disturbing Move!
(RepublicanPress.org) – In 2018, former President Donald Trump withdrew the United States from participation in the Joint Comprehensive Plan of Action (JCPOA), a deal to control Iran's nuclear program. As the current administration attempts to strike a new deal with the Middle Eastern country, Iran announced it successfully launched a rocket into space — a projectile that can carry a significant amount of weight. The US spoke out after the move, according to a Politico report, calling it "unhelpful and destabilizing."
Iran launches ZulJanah satellite carrying rocket from the Imam Khomeini space center southeast of Semnan. pic.twitter.com/6Eeuw3VHv4

— Ali Hashem علي هاشم (@alihashem_tv) June 26, 2022
Country officials recently spoke with Josep Borrell, the EU's foreign policy chief, about negotiations pertaining to the nuclear program. As a condition of ongoing negotiations, Iran demands the US lift sanctions against its Revolutionary Guard, a military force America believes is responsible for supporting terrorists. According to reports, the US and Iran engaged in indirect talks this week in Qatar, but no deal was reached.
The White House was concerned about the rocket launch from Tehran, warning the country not to venture into ballistic missiles or anything else that can carry nuclear arms. On June 26, the Biden administration reportedly said it would use sanctions against Iran to deter further action.
Leaders from the Middle Eastern country insist the rockets are not military weapons, as they are concentrated on space satellites. However, ever since the withdrawal from the 2015 nuclear deal with Iran, the nation has allegedly been working to enrich uranium to reach weapon-grade status.
Copyright 2022, RepublicanPress.org