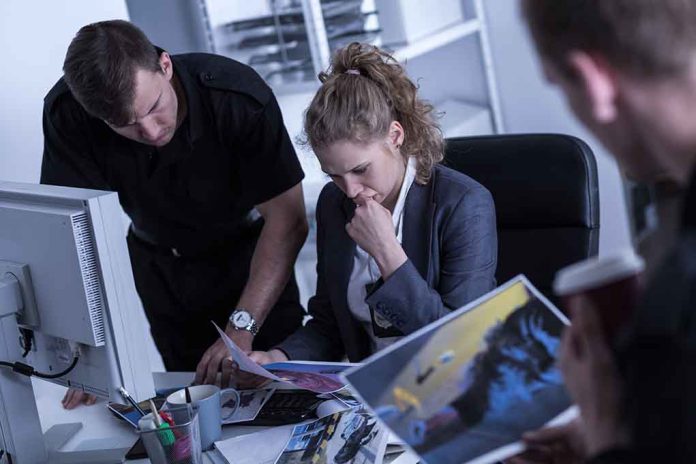 (RepublicanPress.org) – Throughout the 1990s, 42-year-old Jamie Cail made a name for herself as an award-winning American swimmer. According to SwimSwam, the talented athlete participated in the 1997 Pan Pacific Championships when she was only a teen and won a gold medal on the team 800 free relay race. Cail, a New Hampshire native, went on the win the silver at the FINA Swimming World Cup in Brazil during the 1998/1999 season in the same type of team competition. After retiring, she moved to St. John in the Virgin Islands.
On February 27, ABC-affiliated station WMUR reported that Cail's boyfriend found the former swimmer unresponsive on the floor of her home. He and a friend transported her to a local clinic, where medical professionals performed CPR and called the police. According to police, the facility said Cail was dead on arrival. The report about her actual death was vague, however, simply saying Cail had succumbed to her "ailment." US Virgin Islands authorities have now opened a criminal investigation into the matter.
Sudden death of former US swim champ Jamie Cail under investigation https://t.co/Zc99Lga6Z3 pic.twitter.com/FgZNVjwHU3

— New York Post (@nypost) February 27, 2023
The former athlete reportedly worked at a coffee shop on the island where she regularly interacted with the community. Her friend told News 9 she was a "beautiful person" who was well-loved by everyone — young and old. Police asked anyone with information to come forward but have not commented further about the case.
Cail's cousin, Jessica DeVries, commented on a Facebook post written about the beloved athlete. She said Cail's family is "devastated" but appreciates the outpouring of kindness and love from the community. Many friends and former teammates conveyed their condolences. Jooyoung Lee posted on Twitter that she had a terrific "work ethic" and grew into a top-notch athlete through sheer "grit." Cail's father posted on social media, saying he was heartbroken.
Local police have not mentioned if they have a suspect in the case, nor have they confirmed a cause of death.
Copyright 2023, RepublicanPress.org