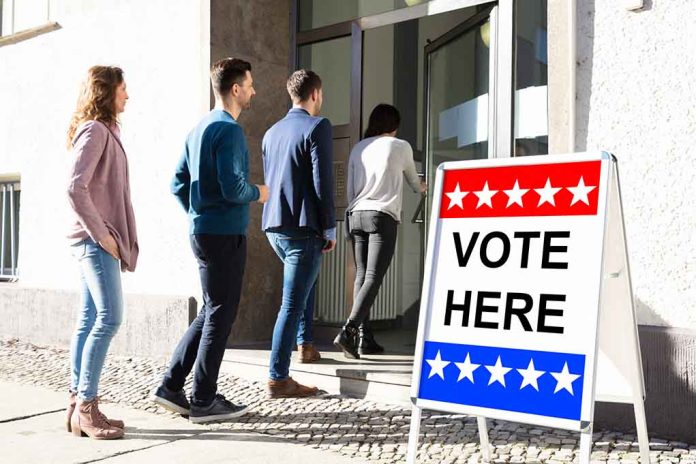 GOP Lawmaker DEAD – Special Election Planned!
(RepublicanPress.org) – On August 3, Representative Jackie Walorski (R-IN) tragically died in a car crash, along with two of her staff members and another woman. Her untimely death means Indiana must hold a special election to select her replacement. On August 9, State Governor Eric Holcomb issued Executive Order 22-12, stating voters in the Second District will choose their new representative on November 8 to finish out her term.
Today I certified Executive Order 22-12 calling a special election in IN-02. The special election will be held to fill the vacancy in the office of United States Representative for the Second Congressional District due to the passing of Rep. Jackie Walorski. pic.twitter.com/C1s5gycVIt

— Indiana Secretary of State Holli Sullivan (@OfficialSOSIN) August 9, 2022
Leaders from both political parties will now have to determine who will appear on the ballot to fill the vacant seat. Many expected Walorski to retain her position, as the district leans heavily to the Right, so it's likely a Republican will replace her in Congress. Still, with so much riding on which political side will control the House come January 2023, coupled with a charged political environment, anything can happen.
Many politicians spoke out after Walorski's death, commenting on her outstanding contribution to her home state and America. A "lifelong Hoosier," the legislator served on the House Ways and Means Committee and the Subcommittee on Worker and Family Support. She promised to fight for families during her tenure in government and would have served for her "sixth term" representing Indiana this year.
Who do you think will take the lawmaker's seat this November?
Copyright 2022, RepublicanPress.org