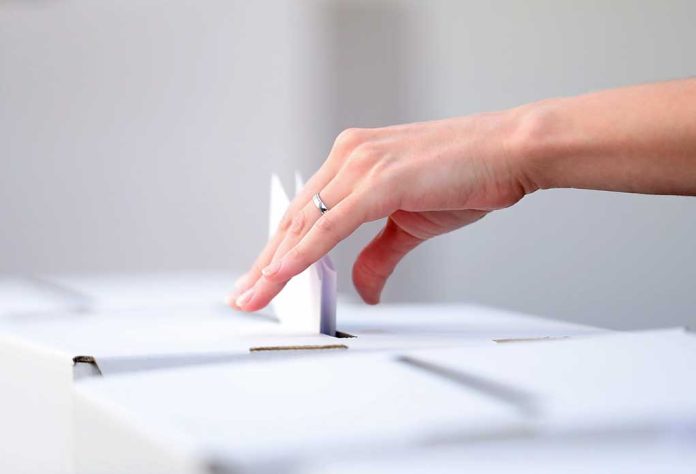 (RepublicanPress.org) – Concerns from Republicans over the 2020 general elections continue as the country barrels toward the 2022 midterms and beyond. Indiana recently joined other Republican-led states and approved a new voter security law.
Last week, Indiana Gov. Eric Holcomb (R) signed the House Enrolled Act (HEA) 1116 into law. The state uses HEAs to amend current statutory authorities or laws. The legislature passed the act to address concerns regarding the integrity of future elections and ensure electronic ballot systems record the voters' proper candidate selections.
#Indiana's @GovHolcomb signed a bill that requires all counties using certain voting machines that install "voter-verifiable paper audit trails" to leave a paper trail before the 2024 presidential election. https://t.co/bagwWvJjHY

— The Epoch Times (@EpochTimes) March 21, 2022
HEA 1116 updated Section 1 of Indiana Code 3-5-4-12 to prohibit the use of electronic voting systems unless they include a "voter-verifiable paper audit trail." That requirement creates a backup system to electronic ballots that allows voters to confirm their choices on a paper printout before entering their votes.
Election officials must comply with this new mandate before the 2024 general elections. Indiana's election code previously ordered counties to meet this requirement by December 31, 2029.
The new act also requires county election officials to ensure that at least 10% of their direct record electronic voting machines provide voter-verifiable paper audit trails for elections held after July 1, 2022. In addition, all counties must file compliance certification with the Indiana Secretary of State no later than August 11, 2022, and must renew that certification annually on February 11.
The new act requires voters to provide a state-issued driver's license or identification number, or the last four digits of their Social Security number when submitting requests for absentee ballots. Lastly, the measure extended a cybersecurity contract between county election officials and the Secretary of State's office through December 31, 2027.
Copyright 2022, RepublicanPress.org