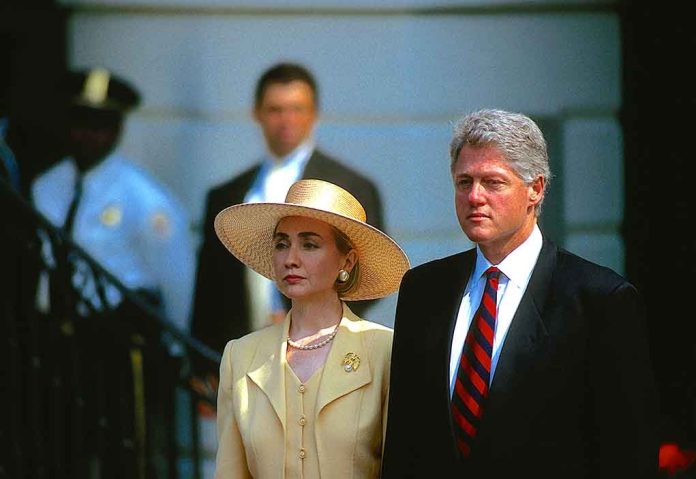 Clinton Investigator DEAD – He's Gone
(RepublicanPress.org) – Ken Starr was one of the most well-known names in politics in the '90s. In fact, he almost took down the president of the United States. On September 13, the former federal judge died from surgery complications, leaving behind his wife, Alice, and a number of children and grandchildren.
Starr, a prosecutor, sat on the DC Circuit Court of Appeals under former President Ronald Reagan. When President George H.W. Bush took office, he appointed him to serve as solicitor general during the elder Bush administration. Later, the late president even considered Starr for appointment to the US Supreme Court.
During former President Bill Clinton's administration, Starr was appointed as independent counsel to investigate the Whitewater scandal into the POTUS' Arkansas real estate ventures. During the probe, he uncovered the commander-in-chief's Oval Office affair with White House intern Monica Lewinsky. The investigation and subsequent "Starr Report" accused Clinton of lying about the affair in a sworn deposition and led to his impeachment in December 1998.
Lewinsky reacted to Starr's death in a post on Twitter.
as i'm sure many can understand, my thoughts about ken starr bring up complicated feelings… but of more importance, is that i imagine it's a painful loss for those who love him.

— Monica Lewinsky (she/her) (@MonicaLewinsky) September 13, 2022
After the investigation, Starr went back to practicing law and teaching students as a visiting professor at the George Mason School of Law, NY University, and Chapman University School of Law. In 2004, he became the dean of Pepperdine University School of Law.
In 2020, Starr served as a member of then-President Donald Trump's impeachment team for his Senate trial. The 45th POTUS was later acquitted.
Starr, born and raised in Texas, will rest in Austin at the Texas State Cemetary.
Copyright 2022, RepublicanPress.org