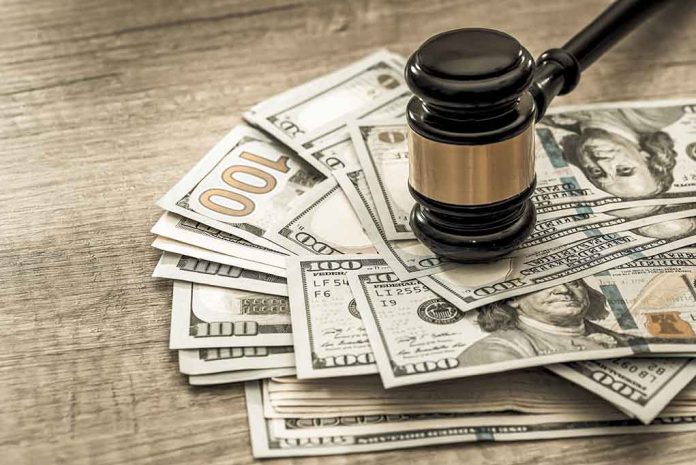 (RepublicanPress.org) – Few lawsuits capture the American public's attention like ones involving restaurants. For instance, a jury awarded an elderly woman a $2.9-million settlement in 1994, after she received third-degree burns as the result of spilling scalding hot coffee on herself at an Albuquerque McDonald's. Most recently, a jury also awarded a Cracker Barrel customer a multi-million-dollar payout.
When William Cronnon took a sip of water at a Marion County, Tennessee, Cracker Barrel in April 2014, he got the surprise of his life. As it turned out, instead of water, the glass contained Eco-San, a highly corrosive sanitizer used to clean low-temperature machines.
Court documents noted that Cronnon immediately experienced a "burning sensation in his mouth and [throat]." As one might expect, he sped to a local hospital for treatment.
Cracker Barrel ordered to pay $9.4 million to man served chemical instead of water https://t.co/mxtYNTLGTg pic.twitter.com/MurNVDN6mp

— The Hill (@thehill) January 19, 2022
Cronnon eventually filed a lawsuit, and a jury recently ruled in his favor. Curiously, Cracker Barrel officials testified during the trial they didn't know what chemical caused Cronnon's physical distress. However, at the time of the incident, its corporate office sent a Material Safety Data Sheet for Eco-San to the hospital.
On January 10, the jury awarded Cronnon $4.3 million in compensatory damages after only half an hour of deliberations. Then, it gave him an additional $5 million in punitive damages after another 10 minutes.
Cronnon's attorney, Thomas Greer, told reporters the $9.4 million award was "one of the fastest verdicts" he had ever witnessed.
Copyright 2022, RepublicanPress.org