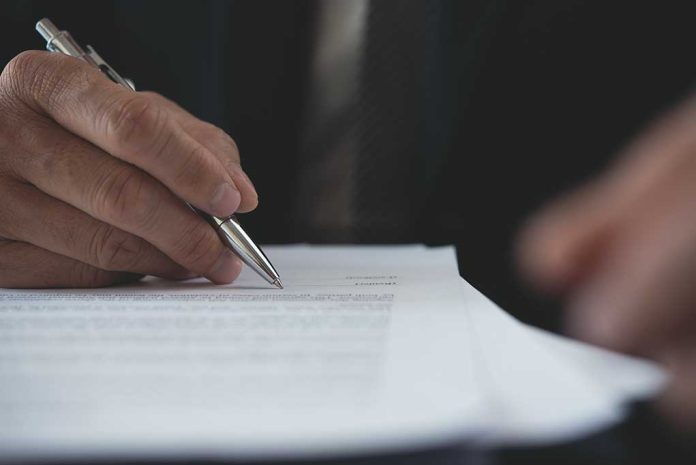 (RepublicanPress.org) – Lawmakers have passed several new laws placing limits on firearms in the last few months despite the controversy surrounding the topic. For instance, President Joe Biden signed the Bipartisan Safer Communities Act (S.2938) on June 28, 2022, making it the first significant firearm measure passed by Congress in nearly three decades. Most recently, Illinois' Democratic Governor J.B. Pritzker recently signed a bill restricting gun owners' rights and access to certain weapons and accessories.
On January 10, Gov. Pritzker's office announced that he signed House Bill 5471 into law. The measure banned the sale of assault rifles, large-capacity ammunition feeding devices (high-capacity magazines), and gun switches (devices used to make ordinary firearms fully automatic).
***Second Amendment Alert*** https://t.co/1wMMo5AFeW

— Breitbart News (@BreitbartNews) January 12, 2023
The new law also expanded the ability of the courts to prohibit potentially dangerous individuals from possessing guns through firearm restraining orders, commonly referred to as red flag laws.
House Bill 5471 didn't prohibit the possession of assault rifle-style weapons. However, current owners must register them with the Illinois State Police. The law went into effect immediately.
Pritzker said in a statement that his administration and colleagues in the state legislature spent the last four years "battling the powerful forces of the NRA" to finally pass the most robust and comprehensive piece of "gun violence legislation" possible. He also vowed to keep battling for future laws adding additional restrictions on firearms. He has signed several gun measures since assuming office in 2019.
Senate Bill 337: Requires state certification for gun dealers. (2019)
House Bill 562: Expanded background checks and strengthened the firearms owners' ID system. (2021)
House Bill 4383: Banned ghost guns (privately made weapons without serial numbers). (2022)
House Bill 5471 received significant opposition from Republican lawmakers who vowed to push back against the measure. For example, outgoing State Senator Darren Bailey (R-Xenia) posted a tweet vowing to die before relinquishing his guns.
I'll die on my front porch before anyone takes my guns away. My message to Springfield: If you want my guns, come get them. #voidthefoid #secondamendment #twill https://t.co/ec2ng6AzPh pic.twitter.com/l4EihJtrfZ

— Darren Bailey (@DarrenBaileyIL) January 10, 2023
State Reps. Patrick Windhorst (R-Metropolis) predicted that the new law wouldn't stop crime. Instead, the measure would restrain the Second Amendment rights of "law-abiding gun owners," CBS News reported. State Representatives Dan Caulkins (R-Decatur) and Thomas Bennett (R-Pontiac) echoed that sentiment.
Copyright 2023, RepublicanPress.org