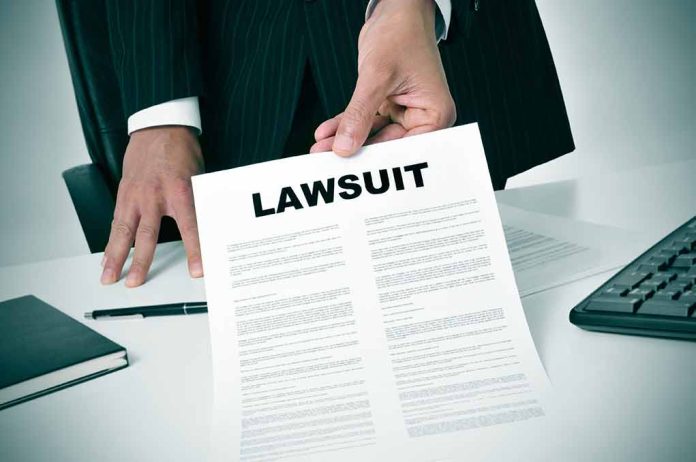 (RepublicanPress.org) – In February, the former owner of a computer repair shop in Delaware — John Paul Mac Isaac — sued Hunter Biden for defamation surrounding the controversy over the first son's alleged laptop. He asked for $1.5 million in damages. In response, the president's son countersued, accusing Mac Isaac of six counts of invasion of privacy. Now, Mr. Biden is going after the former mayor of New York City.
On September 25, Biden's attorneys filed a lawsuit at the US District Court of Central California, naming Attorney Rudy Giuliani and his former lawyer, Robert Costello, as defendants. According to NPR, Hunter Biden is accusing them of hacking, tampering, and disseminating "taken or stolen" data from the plaintiff's "devices or storage platforms." The lawsuit reportedly stated that Giuliani and Costello had an external drive they said was Biden's laptop. The very first point in the legal action stated the plaintiffs are responsible for the "total annihilation" of Hunter Biden's digital privacy.
Hunter Biden files lawsuit against Rudy Giuliani, his businesses and his former lawyer, Robert Costello, alleging violations of computer fraud and data access laws, court documents show. https://t.co/R3ADc9WCU5

— NBC Politics (@NBCPolitics) September 26, 2023
Still, the president's son didn't admit that the laptop in question at the repair shop belonged to him. He simply stated that Mac Isaac obtained data that belonged to Hunter Biden, and the defendants received that same information, which they allegedly copied, tampered with, and shared. In fact, the suit alleged that Guiliani admitted to tampering with and manipulating the plaintiff's data. According to the lawsuit, Giuliani's and Costello's actions are illegal in California.
The allegations against the defendants include violations of the Computer Fraud and Abuse Act, the California Computer Data Access and Fraud Act, and the Cal. Bus. & Prof. Code. Biden demanded a jury trial and is seeking compensatory damages, punitive damages, the return of all monies obtained by their wrongful conduct, interest, attorneys' fees, and an injunction stopping them from accessing, tampering with, manipulating, or copying Hunter Biden's data.
Giuliani's spokesperson, Ted Goodman, said there was no manipulation of the president's son's data, but he wasn't surprised by Hunter Biden's claims.
Copyright 2023, RepublicanPress.org