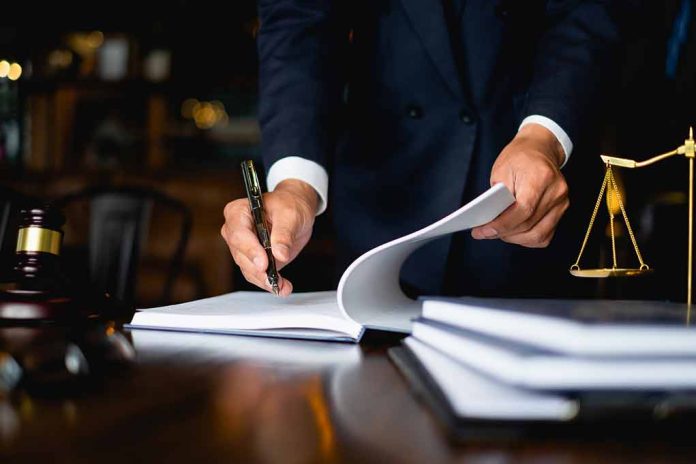 (RepublicanPress.org) – Hunter Biden's decades-long history of drug and alcohol abuse and his questionable overseas business deals with Ukrainian and Chinese energy companies has sparked massive interest in his affairs by Republican lawmakers and prosecutors alike. Recent news reports indicated that one of the younger Biden's attorneys stepped down.
Hunter Biden Lawyer Suddenly Steps Down
On August 15, The New York Times reported that one of the lawyers representing Biden during his plea negotiations with prosecutors filed legal papers asking the court to remove him from the case.
Another attorney filed a motion with the court asking for the removal of longtime Biden attorney Christopher Clark. The pleading advised that his continued legal representation of the president's son presented a conflict of interest.
The document explained that Biden's defense team planned to contest the "negotiation and drafting of the plea agreement." Continuing, the request noted that "Mr. Clark is a percipient witness to those issues."
A Biden legal team member spoke with CBS News about the request. "There are no 'takebacks' once the government signs [an agreement] and delivers it to the court," the individual stated. However, they claimed that's exactly what prosecutors were attempting to do — they are "attempting to renege on… [an] agreement… they initiated… and signed before submitting it… last month."
Recent Background to the Case
Biden's current round of legal troubles peaked in June after he agreed to plead guilty to two misdemeanor counts involving his failure to pay his taxes on time in 2017 and 2018. The plea agreement also allowed him to avoid prosecution on an unrelated weapons charge through a separate diversion agreement. About five weeks later, a federal judge in Delaware put the proposed deal on hold, saying she didn't want to "rubber stamp" until she received additional information from prosecutors and Biden's legal team.
Then, on August 11, Attorney General Merrick Garland announced that he elevated Delaware's US Attorney David Weiss to special counsel status. He promptly filed legal papers advising the court that the proposed plea agreement with Biden had fallen apart, indicating the case would likely go to trial.
Biden's lawyers recently filed documents insisting that the proposed diversion agreement should remain in force since prosecutors already signed it and that portion of the negotiated agreement doesn't require court supervision. However, on August 15, prosecutors filed a response claiming that the deal "never took effect." They characterized it as "now-withdrawn" in their filing.
The next step in Biden's ongoing legal saga remains unclear. Meanwhile, House Republicans continue investigating his alleged wrong-doing and purported crimes committed by other family members, including President Joe Biden.
Copyright 2023, RepublicanPress.org