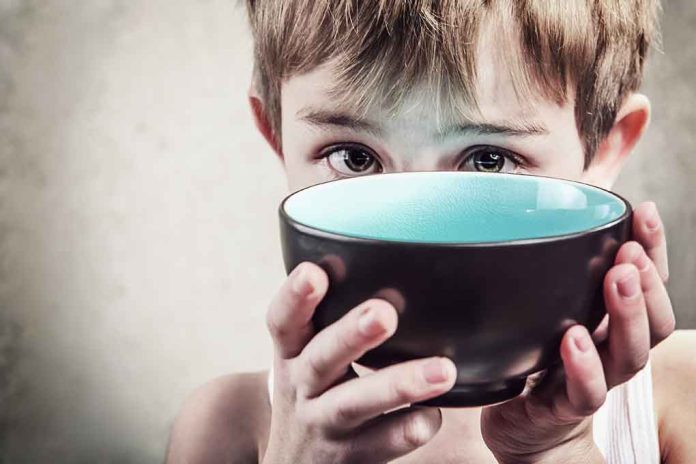 World HUNGER Warning – A Massive Event Predicted
(RepublicanPress.org) – The European Union (EU), the Food and Agriculture Organization of the United Nations (UN), and the UN's World Food Programme created the Global Network Against Food Crises (GNAFC) in 2016 to prevent and respond to food shortages. The alliance published a yearly Global Report on Food Crises with the help of the Food Security Information Network (FSIN), a technology platform providing information on best practices for food security. The United States International Development Agency and the EU fund FSIN operations.
On May 4, the FSIN released its 2022 Global Report on Food Crises (GRFC). The report focused on data covering six years extending from 2016 through years-end 2021 and provided a broad range of predictions for 2022.
The World Is Already Experiencing a Food Crisis
The new GRFC report began with the news that global hunger levels remained "alarmingly high" throughout 2021, surpassing "all previous records" of food shortages. According to the report, nearly 193 million individuals faced food insecurity throughout the year, representing an increase of almost 40 million people over the previous record reported in 2020.
The report attributed the increased level of food crises to a 22% increase in the worldwide population between 2020 and 2021. However, the report also noted that the number of people facing food insecurity increased disproportionately to the population increase.
Food Crises Projections for 2022 Look Grim
The GRFC report predicted access to adequate food supplies would further deteriorate in 2022 relative to 2021. The FISN stated that the Russia/Ukraine War would "likely… exacerbate the already severe 2022… food insecurity forecasts included in this report."
Of particular importance, the GRFC report didn't fully account for the repercussions of the conflict on worldwide "food, energy, and fertilizer prices and supplies."
Looking to Ukraine, the GRFC report estimated that between 2.5 and 4.99 million residents will likely have to rely on humanitarian aid to meet food demands in the foreseeable future.
Alarmingly, the report also stated that war in Ukraine compromises the food security of locals and "compounds existing challenges" to millions of individuals already facing acute food shortages globally. Of particular concern is the rising level of military conflict in the Black Sea region, which borders southern Ukraine.
Continued conflict in the area will likely disrupt the importation of food, fuel, and other materials. As a result, countries relying on those materials could face increased "vulnerability to global food price shocks," according to the GRFC report.
Looking Forward
The GRFC report recommended the international community continue its efforts to anticipate and offset food supply shortages. The Russia-Ukraine War and other global conditions call for increased awareness moving forward and appropriate "at-scale action" to protect sustainable food systems, supplies, and production.
The report concluded by stating that preventing worldwide food shortages in 2022 will require international investments and political will.
Copyright 2022, RepublicanPress.org