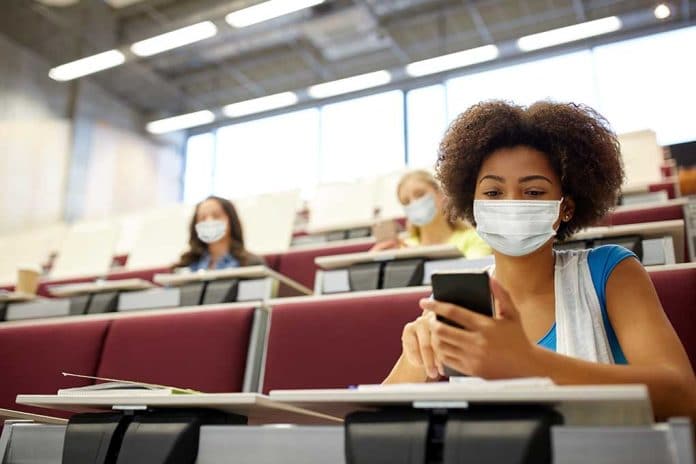 (RepublicanPress.org) – Toward the start of the pandemic, the government paused federal student loan payments for millions of people and put a freeze on debtors' interest rate. That nearly two-year pause was about to expire at the end of January 2022, when President Joe Biden announced his decision to extend the deadline another 90 days until May 1, 2022.
However, it doesn't appear the administration intends to forgive the loans in part or total. In fact, White House press secretary Jen Psaki recently stated it is a "high priority" to make the transition to repayment as smooth as possible. That means, borrowers who are enjoying debt relief at the moment need to prepare for the inevitable bill coming in the spring.
Preparing for Repayment
The first preparation step is to contact the lender for specific information about the student loan. Borrowers need to be sure to follow lender rules and ensure their contact information is current. They also need to be sure to find out the first payment due date after May 1, 2022 and the minimum payment the lender will accept on the loan.
Additionally, they should consider the fact the US Department of Education has a lot of repayment plan options to choose from, including ones that are income-driven. Selecting this option may make it easier to fit the new debt into a household budget, and, in some cases, the minimum payment might be zero.
Fortunately, some borrowers that meet certain qualifications may be able to ask for loan forgiveness from their lender. Parameters may include military members, first responders, and teachers; so checking with the lender and asking the right questions is essential.
Those with upcoming student loans might also consider refinancing to lower the interest rate and payment on the loan before it comes due. Once the borrower is aware of the monthly repayment amount, they can adjust their personal budgets to include the additional expense. It might even be a good idea to tuck extra money away now so the incoming bill will come as less of a shock.
Future Student Relief
Some Democrats are asking for the Biden administration to forgive up to $50,000 for each borrower, which is $40,000 more than the president talked about while campaigning for his position. According to the White House, a bill will have to come from Congress for Biden to consider that option. So far, no such legislation has reached the oval office. Those who owe on student loans should assume they will be responsible for their entire debt and prepare accordingly.
Copyright 2022, RepublicanPress.org