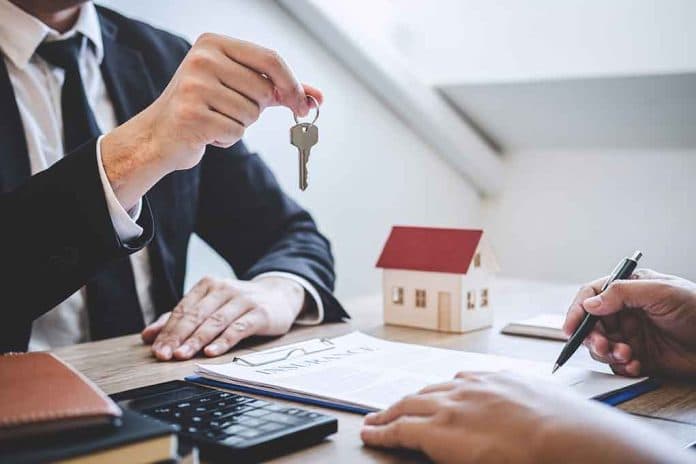 Attention All Veterans — Read This Before Making Housing Decisions
(RepublicanPress.org) – In these divided times, there's one place where Republicans and Democrats often agree – the nation's debt to its brave men and women who faithfully served in the country's armed services. Washington lawmakers might disagree on national healthcare, education, and a host of other topics. Still, they consistently say the government has a "sacred duty" (or obligation) to America's many veterans.
As a result, veterans can access various government-sponsored services through the US Department of Veterans Affairs (VA), like healthcare and disability benefits. They also have access to life insurance, educational programs, career counseling, and a host of other services and programs, including housing assistance and VA-backed home loans.
Housing Assistance Programs and Options for Veterans
The VA offers several options for veterans requiring housing assistance. Some of these include:
VA Home Loans
The VA offers both VA-backed home loans and loans directly from the VA. It also provides cash-out refinance loans, a way to receive money from an individual's home equity to pay off debts or provide funding for other needs.
Additionally, veterans can take advantage of VA-backed Interest Rate Reduction Refinance Loans and the Native American Direct Loan program.
You can go to the official VA website for additional information and see if you qualify for a VA home loan.
Supportive Services for Families
The Supportive Services for Veteran Families program offers case management and supportive services to low-income veterans and their families to help them avoid losing their homes. The program also helps veterans find affordable housing and to re-house veterans and their families who are homeless.
Housing Vouchers
The VA and the US Department of Housing and Urban Development (HUD) teamed up to provide HUD-VASH. This collaborative program combines VA supportive services with HUD housing vouchers to help homeless veterans and their family members acquire and maintain permanent homes.
The HUD provides rental assistance vouchers, and VA case managers help coordinate support services to prevent future homelessness. Those programs can include drug and alcohol counseling, mental health services, healthcare, and access to related services.
Supportive Housing Projects
The VA's Enhanced-Use Lease Program is a portfolio management tool that provides the lease of qualifying lands and buildings to private entities to provide supportive housing and related services to at-risk and homeless veterans and their families.
The Enhanced-Use program also provides additional services like haircuts, laundry facilities, computer use, fitness centers, and financial management counseling.
You can go to www.va.gov/HOMELESS/housing.asp for additional information regarding VA housing programs for at-need and homeless veterans.
Copyright 2022, RepublicanPress.org