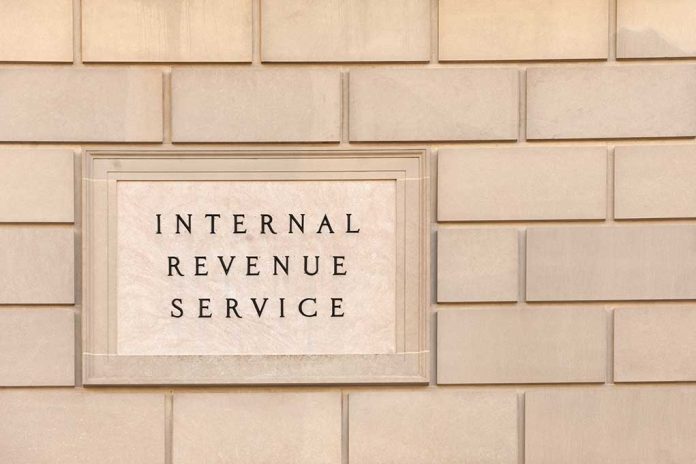 (RepublicanPress.org) – On August 16, 2022, the Inflation Reduction Act was passed into law. Within the packet, the measure outlined funding for the IRS to enforce tax laws through the fall of 2031 of just over $45.6 billion. That money could translate into the federal agency hiring 87,000 new agents to its workforce over the next eight years. With Republicans taking over the majority in the House of Representatives, that initiative might change.
On January 9, House Speaker Kevin McCarthy (R-CA) shared on Twitter that all Republicans now in the Lower Chamber of Congress voted to repeal the money earmarked in the act to hire new enforcement staff — and then some. In the announcement, he boasted, "Promises made. Promises kept."
🚨 House Republicans just voted unanimously to repeal the Democrats' army of 87,000 IRS agents 🚨

This was our very first act of the new Congress, because government should work for you, not against you.

Promises made. Promises kept.

— Kevin McCarthy (@SpeakerMcCarthy) January 10, 2023
However, since the House of Representatives is only one leg in the journal for legislation to become law, the possibility of the repeal making it through the Senate and to President Joe Biden is unlikely. In a statement released on January 9, the Office of Management and Budget slammed the "reckless" bill and asserted that Biden would veto it. According to CNBC, former IRS commissioner Mark Everson stated his belief that it wouldn't become law, but it would make a "strong political statement."
The Family and Small Business Taxpayer Protection Act, sponsored by Republican Representatives Adrian Smith (NE) and Michelle Steel (CA), rescinds part of the IRS spending. The bill would reportedly take away around $72 billion in funding provided to the agency by the Inflation Reduction Act. But despite the support from the House, it doesn't look like it currently has strong odds of making it farther than that.
Copyright 2023, RepublicanPress.org