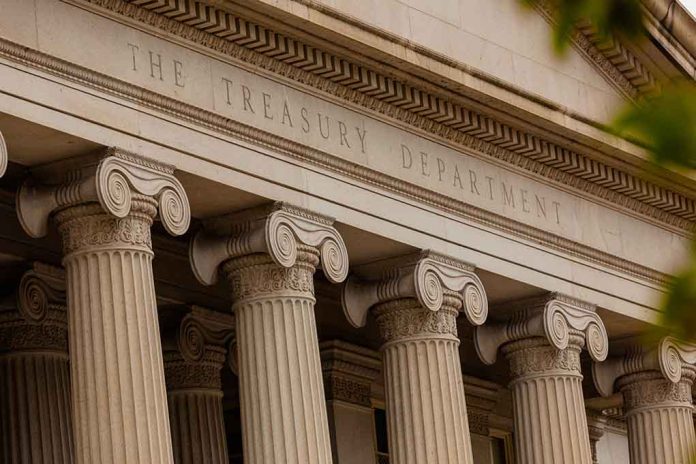 (RepublicanPress.org) – In 2013, the Office of the Comptroller of the Currency put out a statement declaring that financial institutions were required to file Suspicious Activity Reports (SARs) for certain transactions within a set timeframe. The system was implemented to make it easier for the federal government to detect and stop money laundering schemes. In April 2022, CBS News reported that US banks flagged over 150 transactions connected to Hunter Biden and his uncle, James Biden.
On March 14, the New York Post reported that the House Oversight Committee would be allowed to examine those SAR reports previously sent to the Treasury Department. The review was set to start in the afternoon on March 15. Republican committee Chairman James Comer (KY) has been trying to obtain the reports for months, but it wasn't revealed that the federal government would be granting access until this week — even though previous requests stemmed back to the previous Congress. The Oversight Committee staff reviewed the documents at the Treasury Department. The move is another step in the House investigation into any possible wrongdoings by members of the Biden family.
🚨 @USTreasury has caved.

It should never have taken @GOPoversight threatening to hold a hearing and a transcribed interview with an official under the penalty of perjury for Treasury to finally provide access to suspicious activity reports generated by the Biden family.👇🏼 https://t.co/4uDJJuduUr

— Rep. James Comer (@RepJamesComer) March 14, 2023
It's unclear whether or not the SARs will reveal anything scandalous, as the reporting requirement does not always indicate a crime. As per the Bank Secrecy Act (BSA), the parameters called for financial institutions to keep a record of those using cash to buy negotiable instruments, report any cash transactions over $10,000, and report anything that might look like it involved a crime.
According to the New York Post, the SARs might give the House committee a glimpse into Hunter and James Biden's foreign dealings with countries like China and Ukraine while Joe Biden was serving as vice president. Comer spoke with Fox News host Laura Ingraham on March 15, saying that he believe by the time the review is done, it will be revealed that six or seven members of the Biden family members have ties to a number of "business schemes" globally. The committee is apparently looking for suspicious wire transfers within more than 150 reports provided by the Treasury.
There has been previous speculation that the president was involved in the business dealings, but he has denied any involvement.
Copyright 2023, RepublicanPress.org