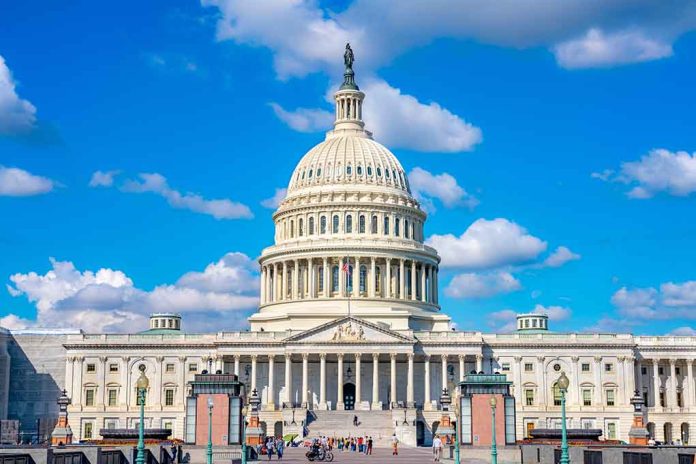 U.S. Lawmakers Vote YES To Horrifying Gun Control Bill!
(RepublicanPress.org) – Following the mass shootings in Texas, New York, and Illinois, Congress passed the Bipartisan Safer Communities Act to better control guns in America. However, it seems the House Judiciary Committee doesn't think the measure went far enough because, on July 20, the group advanced a piece of legislation to prohibit assault weapons altogether. By a vote of 25 to 18, the Assault Weapons Ban of 2021 took another step toward becoming law.
Details About the Bill
The overall reach of the proposed legislation is to regulate certain firearms to show the Second Amendment is not unlimited. The measure lists hundreds of rifles, shotguns, handguns, and ammunition cartridges, including the AK-47, AR-15, semiautomatic shotguns with certain characteristics, and the same type of pistols that can hold more than 10 rounds at a time. The bill also states it will be illegal for anyone to import, sell, make, transfer, or own any weapon or device listed.
Although the proposed law grandfathers some weapons in for transfer between parties, it does enact a background check to complete such transactions.
If passed, the legislation would be the strictest of its kind since the Federal Violent Crime Control and Law Enforcement Act of 1994 under former President Bill Clinton, according to a July 20 report from Newsweek.
Different Perspectives
Representative Jim Jordan (R-OH) is completely against the move, stating it won't make Americans safer; it will simply take away their right to bear arms. The lawmaker went one step further to say it will put citizens in danger because they will no longer be able to effectively defend themselves or their property in dangerous situations. However, the bill will likely not pass in the Senate if the legislation makes it that far because it needs 60 votes.
That said, it's not only members of the GOP who are against the ban. At least one Democrat, Representative Kurt Schrader (OR), believes passing the gun control proposal would be the kiss of death for the Left in the mid-terms. Jamie McLeod-Skinner, the Oregon legislator's victorious blue challenger, stated passing yet another bill regulating guns would weaken the one just added as law, according to Newsweek.
Although there are a few outliers in the Democratic party, many support the prohibition. Leaders want to bring the bill to the House floor before the end of July for a vote. Even if it does pass the lower chamber, it may not have enough support in the Senate to advance to President Joe Biden's desk. If it does, there's a good chance Biden will sign it into law, as the US leader recently said such weapons "need to be banned," during his speech about the passage of the bipartisan gun safety measure.
Copyright 2022, RepublicanPress.org