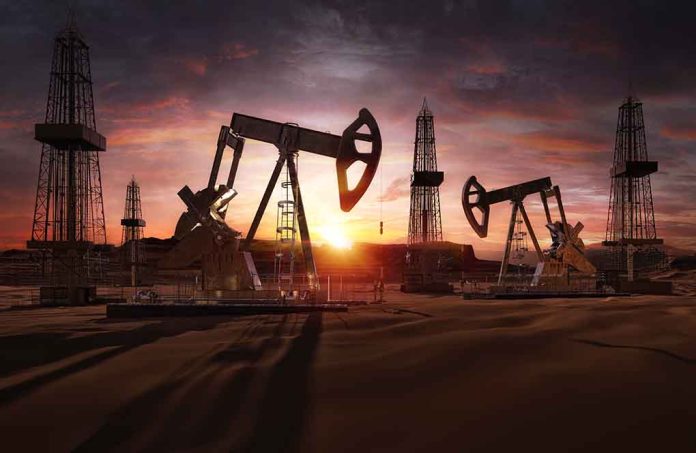 (RepublicanPress.org) – On January 9, Representative Cathy McMorris Rodgers (R-WA) introduced the Protecting America's Strategic Petroleum Reserve from China Act (H.R. 22) to the House of Representatives. The proposed measure aims to stop the sale of crude oil from America's SPR to China by restricting the actions of the Department of Energy. It would halt the sale of oil to companies controlled by China if the oil is intended to be exported there.
The bill passed the Lower Chamber with a bipartisan 331 to 97 vote three days later. All of the individuals who opposed it were Democrats, but the bill still managed to garner a large amount of support from both sides.
When speaking of the proposed measure, McMorris Rodgers said it was important to keep the future of US energy out of the control of the Chinese Communist Party (CCP). She wanted to stop President Joe Biden's administration from "wasting" the country's SPR, according to a Tweet from her.
We shouldn't hand the keys to our energy future over to the Chinese Communist Party.

Let's pass H.R. 22 and prevent the Biden administration from wasting our strategic reserves. It's the first step towards flipping the switch and unleashing American energy production. pic.twitter.com/GYvKkIEVrS

— CathyMcMorrisRodgers (@cathymcmorris) January 12, 2023
In November 2021, the federal government announced that it would release 50 million barrels of oil from the nation's reserves, earmarking 18 million for sale. India and China were reportedly buying up some of that oil.
Then, in March 2022, the White House announced that it would release another 1 million barrels per day for six months. That decision made many legislators and others worry about what was left in the emergency stockpile for the US. They questioned what might happen if an urgent shortage or crisis arose.
McMorris Rodgers said the SPR was intended to help stave off the effects of disasters, such as storms and other supply chain interruptions, rather than to serve as a boon to China. She called depleting the SPR by using it in that way a national security threat. The bill is now headed to the Senate, where its future is unclear. The Democratic-controlled chamber will decide whether it goes to the floor for a vote. President Biden has not weighed in on the matter.
Copyright 2023, RepublicanPress.org