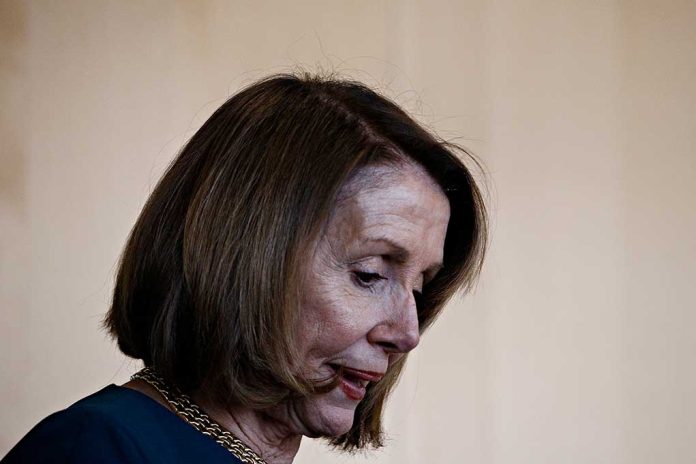 Nancy Pelosi's Husband Recovering After Home Intruder Allegedly Attacks
(RepublicanPress.org) – In the early morning hours of October 28, San Francisco police officers arrived at House Speaker Nancy Pelosi's (D-CA) California residence in response to a 911 call from her husband, Paul Pelosi. Officers reportedly observed 42-year-old David DePape struggling with Pelosi over a hammer and subsequently assaulting him with it. The latest reports indicate he remains hospitalized while recovering from the attack.
On October 28, Speaker Pelosi's office issued a short press release advising that doctors at Zuckerberg San Francisco General Hospital successfully operated on Paul Pelosi to "repair a skull fracture" and injuries to his hands and right arm. The statement confirmed that doctors expect Pelosi to make a full recovery.
Please know that the prayers and warm wishes from so many are a comfort to our family and are helping Paul make progress with his recovery.

We are grateful for the quick response of law enforcement and emergency services, and for the life-saving medical care he is receiving.

— Nancy Pelosi (@SpeakerPelosi) October 30, 2022
The following day, Speaker Pelosi released a statement expressing gratitude for the "life-saving medical care" being provided to her husband. She also said the "outpouring of prayers and warm wishes" for other lawmakers is helping Paul with his recovery.
Lawmakers such as Senators Ted Cruz (R-TX) and Lindsay Graham (R-SC) quickly posted statements condemning the attack.
What happened to Paul Pelosi last night is horrific.

Heidi & I are praying for him & Nancy & the entire Pelosi family. May God's protection be upon them.

We can have our political differences, but violence is always wrong & unacceptable.

— Ted Cruz (@tedcruz) October 28, 2022
Very upset to hear about the attack against Paul Pelosi. This is despicable and we are all grateful that Paul is expected to fully recover.

In America violence is never the answer for any grievance and every American should always be safe in their own home.

— Lindsey Graham (@LindseyGrahamSC) October 28, 2022
On October 31, Pelosi issued a follow-up statement thanking everyone for their kindness. She also wrote that although her husband is "making steady progress," he's facing a "long recovery process."
The attack on Pelosi's husband comes amid increasing concerns about violence against political figures. For instance, in June, law enforcement officials arrested an individual near Associate Justice Brett Kavanaugh's home carrying a gun, knife, and zip ties. The man called 911 and told the dispatcher he was suicidal and planned to kill the justice to "give his life meaning," according to an FBI affidavit reported on by the Los Angeles Times.
Copyright 2022, RepublicanPress.org