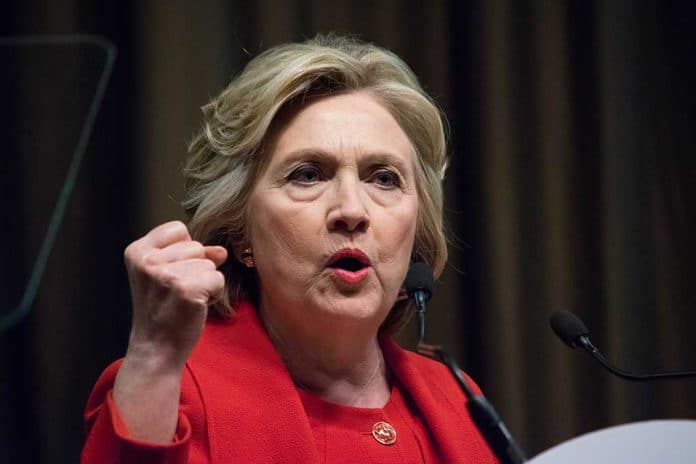 (RepublicanPress.org) – Renewed calls to "lock her up" echoed across the land in the wake of a recent court filing by Special Counsel John Durham alleging Hillary Clinton's failed presidential campaign made efforts to spy on former President Donald Trump's campaign. As is her long-standing habit when facing corruption allegations, the 2016 presidential candidate recently dismissed those developments, characterizing them as political fodder.
On February 17, Clinton lashed out at the Special Counsel's probe during a speech at New York's 2022 Democratic Convention. She told attendees Democrats "can't get distracted" by "a new right-wing lie on Fox or Facebook."
https://twitter.com/Luv4RWB/status/1494433263317889025
According to Clinton, her detractors started targeting her again due to recent controversy surrounding former President Trump. She said the more trouble Trump allegedly finds himself in, "the wilder the charges and conspiracy theories about me seem to get."
Returning her attention to Fox News, Clinton accused the network of leading "the charge" against her. She also appeared to launch a thinly veiled threat against it, claiming "they're getting awfully close to actual malice." As a public figure, the former secretary of state would need to prove malice to successfully sue a news organization if its reporting proved to be false.
What do you think? Would you like to see the Justice Department initiate a criminal probe into Hillary's alleged illegal activities?
Copyright 2022, RepublicanPress.org