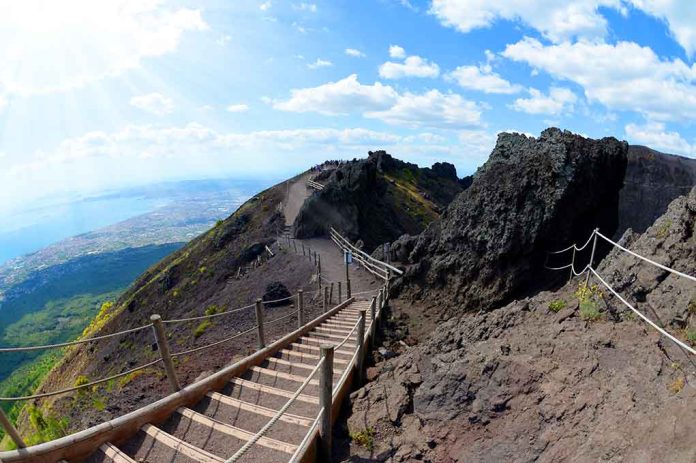 Man's Body FOUND – He Tried To Help Someone
(RepublicanPress.org) – California recently experienced record-breaking temperatures. The state's latest heatwave finally broke over the weekend, but not before a search and rescue team found a hiker's dead body.
On Thursday, September 8, search and rescue workers found the body of 29-year-old Tim Sgrignoli on a local hiking trail about seven yards from State Highway 101. Raquel Zick, the Santa Barbara County Sheriff's spokesperson, posted a tweet Thursday afternoon announcing the discovery. She said officials didn't suspect any foul play in Sgrignoli's death. However, she did note that "heat [was] likely a contributing factor," although no confirmation regarding his cause of death has been announced yet.
Peak incident update: The search for missing hiker, 29-year-old Tim Sgrignoli of Ventura ended at 9:29am today when he was found deceased between Trespass Trail and Hwy 101. Cause and manner of death are pending. No foul play is suspected, heat is likely a contributing factor.

— PIO Raquel Zick (@SBSOPIO) September 8, 2022
The Ventura Country resident disappeared on September 4 after his girlfriend started exhibiting signs of heat exhaustion while the couple was hiking on the Gaviota Hot Springs trail. Sgrignoli reportedly left her in a shaded cave while he looked for water and assistance. Rescue workers located his girlfriend later that day and rescued her. Unfortunately, they were unable to locate him at the time.
Peak Incident Update: Resources continue to search for Tim Sgignoli in the Trespass Trail/Gaviota area. Approx. 60 personnel and multiple search dogs working. UTV's transport personnel & search dogs to areas of concern. Drones work in collaboration with helicopters. pic.twitter.com/5BZ892neEP

— Scott Safechuck (@SBCFireInfo) September 5, 2022
The following day, a Santa Barbara Fire Department spokesperson confirmed that they deployed 60 individuals, several canines, utility terrain vehicles, and drones to facilitate the search effort.
Although summer is gradually ending, much of the country still faces record heat waves and drought conditions. The CDC posted useful information for keeping safe and cool in hot weather and tips for avoiding heat-related illnesses.
Copyright 2022, RepublicanPress.org