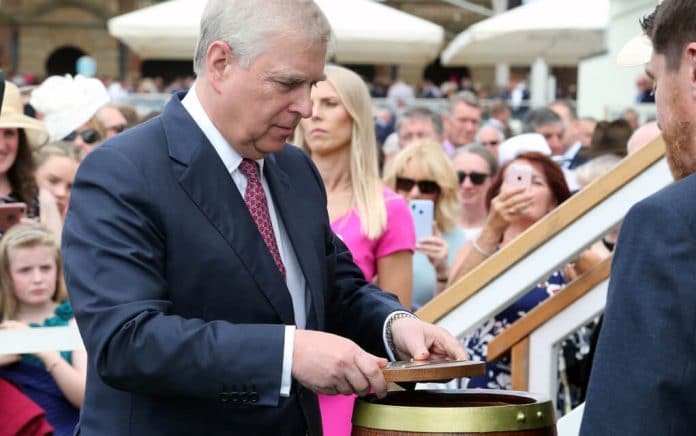 (RepublicanPress.org) – With allegations of sexual abuse against Prince Andrew from Virginia Giuffre, the middle son of Queen Elizabeth is facing much backlash from the public and the royal family. Buckingham Palace recently stripped the Duke of his military and royal titles, and now the Prince Andrew High School in Nova Scotia has announced they will change their name before the upcoming school year.
The news from this Canadian school is the latest in a line of blows against the prince as he gets ready to face a civil case in New York for alleging having sex with Giuffre when she was just 17.
Prince Andrew High School
The Dartmouth, Nova Scotia school opened its doors in 1960, taking Prince Andrew's name to honor the Duke of York. When he was fired from his royal duties over the Epstein scandal in 2019, the school began thinking about a name change. After the new allegations, many people from the community contacted the school, asking them to distance themselves from the prince. In response, Prince Andrew High School Principal Craig Campbell wrote a memo to the students' families, letting them know about their plans to choose a new name that will better reflect the school's values.
The school created a special committee for the task, which is composed of students, staff, and community members to collect name suggestions and hold a student vote on their favorite. The group will then send the top three choices to the Halifax Regional Centre for Education for the officials to make the final decision. The school hopes to implement the new and improved name in time for the 2022 and 2023 school year.
Duke of York
Prince Andrew strongly denied the allegations against him, but the queen isn't waiting for a verdict in the civil suit to distance him from the royal family. In addition to taking his titles, he can no longer use the reference as His Royal Highness. His social media accounts have also become inaccessible over the last few days. He still holds the Duke of York title, but that could change at any time should his mother decide to take his birthright from him.
For now, the royal family website still lists Andrew as ninth in line for the throne, but makes it clear he has no royal duties. It's also very brief about any of his previous accomplishments. Evidently, the more distance between Prince Andrew and the queen, the better it is for the entire royal family. Prince Andrew High School seems to have the same sentiment.
The Duke will face his accuser in Manhattan, New York as a private citizen without any special treatment he may have benefitted from had he retained his royal titles.
Copyright 2022, RepublicanPress.org